76ers are at it again, reportedly 'gauging interest' in Jahlil Okafor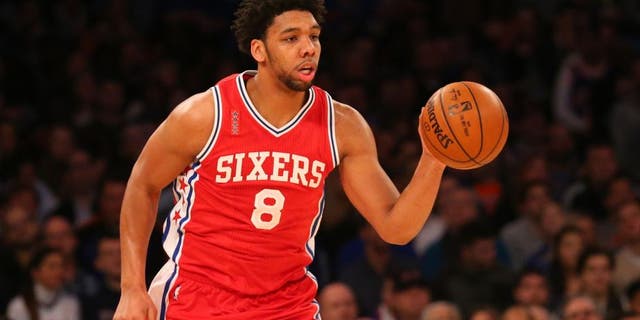 Just when you thought the 76ers were turning the corner and possibly becoming somewhat respectable, they remind you that they're still the same, old Sixers.
Philly is reportedly "gauging interest" from other teams regarding third-overall pick Jahlil Okafor, the Bucks County Courier Times reported Wednesday.
Okafor leads the team in points per game (17.1) and is second in rebounding average (7.4). He's coming off one of his stronger outings, tying his season high with 26 points to go along with 10 rebounds and five assists against the Kings.
The Sixers have won three of their past 10 games, which doesn't sound so hot until you notice they're 8-45 overall. This wouldn't be foreign territory for the 76ers, though. They traded then-reigning Rookie of the Year Michael Carter-Williams to the Bucks at last year's trade deadline.
We'll see if the Sixers pull the trigger before Thursday's 3 p.m. ET trade deadline.