7 unanswered questions after Charlotte preseason media tour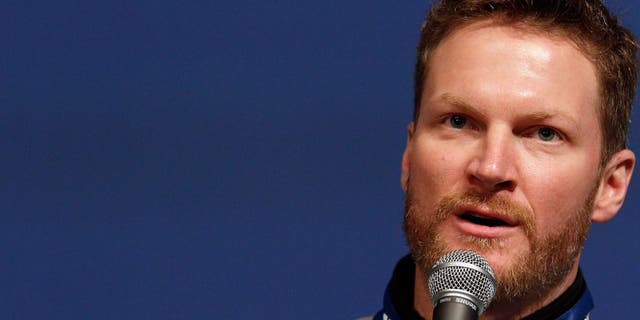 Last week, all the top NASCAR teams met with more than 200 media members over three days at the NASCAR Hall of Fame in Uptown Charlotte.
This time of year, everyone is optimistic. But realistically, we won't be able to separate those who walk the walk from those who merely talk the talk until the teams start racing at Daytona next month and beyond that into the meat of the season.
Here are the seven biggest unanswered questions to come out of last week's Charlotte Motor Speedway Media Tour.
7. Will Kyle Busch repeat as champion? -- Without question, Busch is one of the top drivers of this or any other era. He has always been fast; now he's a champion. But repeating is tough, as Kevin Harvick will tell you.
For his part, Busch said winning the title hasn't changed him. "I feel no different than I was yesterday or before the Sprint Cup championship as I do today," said Busch. "I'm just a competitor, a fierce competitor that wants to go out there and win races and compete for championships."
6. Has Roush Fenway Racing fixed their problems? -- In 2005, Roush Fenway won 15 races and placed five drivers in the Chase for the NASCAR Sprint cup. Last year, the team had no wins, no drivers in the Chase and just nine top 10s. Team officials know they must improve on that dismal record this year.
"It is a beautiful sport where we get a report card each week of how we are doing but I can tell you we are ready to get on the track and showcase the talent of the guys up here and are excited about a successful season in 2016," said team president Steve Newmark.
5. Will Jimmie Johnson ever win another title? -- Only Richard Petty and Dale Earnhardt have more NASCAR Premier Series championships than Johnson does. But they didn't have to race in the Chase era. And with the one-race, winner-take-all format adopted in 2014, Johnson will be challenged to get a seventh title.
"We had the pace, we had the equipment to make it to Homestead," said Johnson, who was eliminated in the first round of the Chase last year. "And unfortunately, we had a mechanical issue take us out at Dover. You've got to be clean all the way through those 10 races and buttoned up on all fronts. We'll do a better job of that this season."
4. How will the new rules change the game? -- The Chase format is being extended for the first time to the NASCAR XFINITY and Camping World Truck Series, which should help them both get more attention. The Truck Series is adding a Caution Clock: If the track stays green for 20 consecutive minutes, NASCAR will throw a caution. While this has been derided by some on social media, it might actually work better than people think.
3. What kind of year will Tony Stewart have? -- He's a three-time NASCAR champion and a title winner in IndyCar and USAC as well. But Stewart will turn 45 in May and hasn't won a NASCAR race since 2013. Will he go out in a blaze of glory as Jeff Gordon did last year or will he struggle again?
"I don't want all the accolades that Jeff got," said Stewart. "Jeff deserved them, for sure. I hope we have the performance like he had. He was 99 percent of the way to a dream final season. If you can get anywhere close to that, you're going to be happy."
2. Who has a better season, Joey Logano or Matt Kenseth? -- Logano won a series-high six races and Kenseth won five before they ultimately took each other out of the title hunt. Both will be favorites to win it all this year. "We want to win trophies for Roger and win a championship," said Logano. "Anything less than that we don't consider it success."
"From a company perspective, I think we're all really competitive," Kenseth said of the four-car Joe Gibbs Racing operation. "It was a huge accomplishment for all four (JGR) teams to win multiple races (in 2015). ... Results always breed confidence."
1. Is this finally Dale Earnhardt Jr.'s year? -- NASCAR's most popular driver is in a good space and is well positioned for a title run. This year will be his second with crew chief Greg Ives, and you know his Hendrick Motorsports Chevrolets will be fast.
"We've just gotten a little bit better over the last five or six years," said Earnhardt. "I'm just hoping we can continue that transition, continue that progress. We're not very far from being able to win the championship and continuing to challenge on into Homestead."