7 things you need to know as the NASCAR Sprint Cup Series season gets started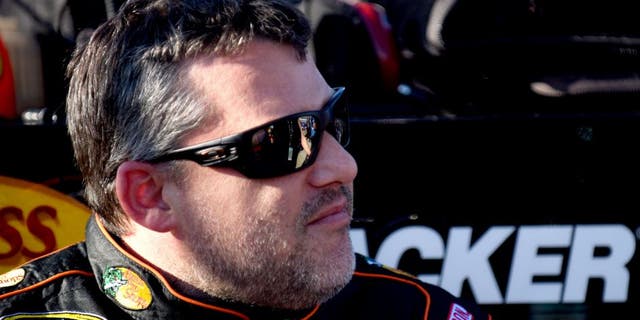 The 2016 NASCAR Sprint Cup Series season officially starts Friday afternoon when cars take the track for the first time at Daytona International Speedway.
There will be two practice sessions Friday -- both live on FS1 -- for Saturday night's Sprint Unlimited exhibition race. The first practice runs from 5-5:55 p.m., with Happy Hour from 6:30-7:25 p.m. ET.
This year more than most there are a lot of changes in NASCAR. Following are the seven things you need to know to be ready to enjoy the racing action.
1. Charter system -- NASCAR has awarded Charters to all 36 teams that ran the full Cup schedule from 2013-15. The 36 cars with Charters are all guaranteed starting spots in each race and have increased purse money. Team owners can buy or sell Charters as they see fit, although the maximum team size stays the same -- no owner can have more than four cars or four Charters. The idea is to help make the business model of NASCAR team ownership more stable and secure. The new deal between NASCAR and the owners runs for nine years.
2. Field size -- The field for each Sprint Cup points race will be 40 cars -- 36 teams with Charters and four of what NASCAR calls Open teams. For the Daytona 500, for example, the preliminary entry list is 43 cars. With 36 spots guaranteed, seven Open drivers will race for the final four spots.
3. Points -- With the field reduced from 43 cars to 40, the points change slightly. The winner of each race will get 40 points plus the same bonus points as last year -- 3 points for a win, 1 point for leading a lap, 1 point for leading the most laps. Second place will get 39 points, third will get 38, etc. The 40th-place finisher gets just 1 point.
4. Restarts -- NASCAR is adding what it calls an "overtime line" at each track for green-white-checkered finishes. The line will be on the backstretch and will be visible, although its location will vary at each track.
After taking the green on an overtime restart, if the leader passes the overtime line on the first lap under green before a caution comes out, it will be ruled a valid green-white-checkered attempt. If a caution comes out before the leader passes the overtime line on the first lap under green, it will not be a valid attempt, and another attempt will be made. If necessary, multiple subsequent attempts will be made until a valid attempt occurs.
5. Daytona Rising -- First opened in 1959, Daytona International Speedway has undergone an extreme makeover to turn it into a state-of-the-art sports stadium, with loads of fan amenities and services. If this is successful -- and there's every reason to believe it will be a huge hit -- it will be the blueprint for updating other tracks.
6. Rookies -- This is the best rookie class in years, with Chase Elliott, Ryan Blaney, Chris Buescher and Brian Scott all competing for Sunoco Sprint Cup Rookie of the Year honors. This will be one of the key storylines to watch all season.
7. Stewart sidelined -- Three-time Sprint Cup champion Tony Stewart suffered a burst fracture of his L1 vertebra in an off-road accident Jan. 31. Although he is expected to make a full recovery and return to the No. 14 Stewart-Haas Racing Chevrolet to complete his final season of Cup racing, there is no timetable for his return. Veteran Brian Vickers will fill in for Stewart at Daytona Speedweeks, with Ty Dillon also set to run the No. 14 in a few races.