7 stats that prove Cubs ace Jake Arrieta is almost unhittable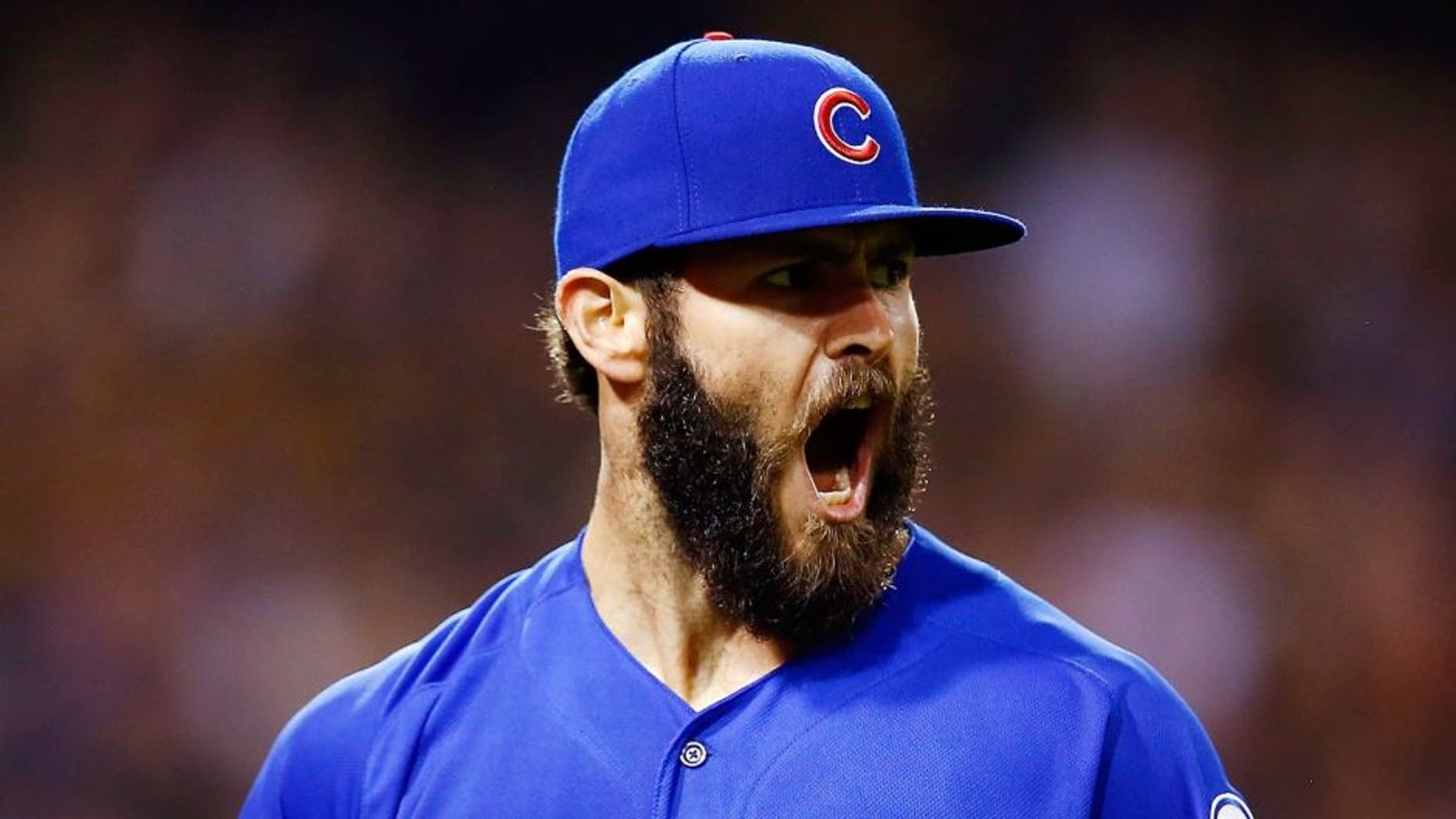 Jake Arrieta tossed his second career no-hitter on Thursday night as he and the Chicago Cubs blanked the Cincinnati Reds, 16-0. He's now put himself above anyone else as the best starter in all of baseball this season with his 4-0 record, 26 strikeouts and minuscule 0.87 ERA in four starts.
Those stats are absurd in their own right, but his numbers dating back to last season are even more unbelievable. He's on in the midst of one of the most dominant stretches by a pitcher, and he's showed no signs of slowing down.
Here are the seven craziest stats that prove just how dominant he is.
1. He's the first pitcher in Cubs history to throw no-hitters in consecutive seasons
2. His batting average is higher than his opponents' since June 21
3. In his last 37 starts, he's struck out 262 and walked just 54
4. His ERA is 0.86 with a 20-1 record in his last 24 regular season starts
5. He posted the third-shortest span between no-hitters (nine starts)
6. He has allowed fewer earned runs in his last 119 1/3 IP than David Price allowed on Thursday
7. He's given up fewer than two runs in 14 of his last 16 starts
And here's one more for fun:
There might not be a guy on this planet that's tougher to hit than Arrieta right now. Another Cy Young is certainly in his future.