6 different angles of DeAndre Jordan's monster slam against the Spurs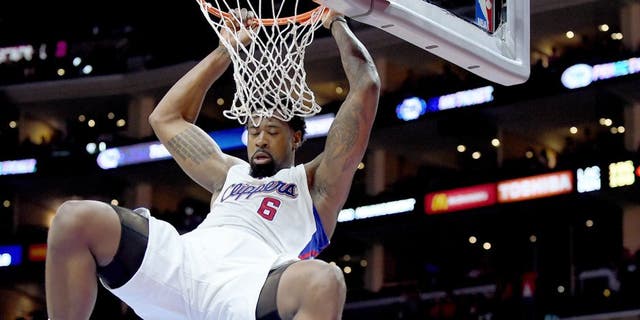 Chris Paul finding DeAndre Jordan for a highlight-reel slam isn't always newsworthy, simply because of the frequency with which these types of plays take place.
But this one was different.
Not only did it come during a blowout of a very good Spurs team, but Jordan was pretty far away when he caught it, yet he still managed to throw it down, even with Danny Green (foolishly) attempting to get in the way.