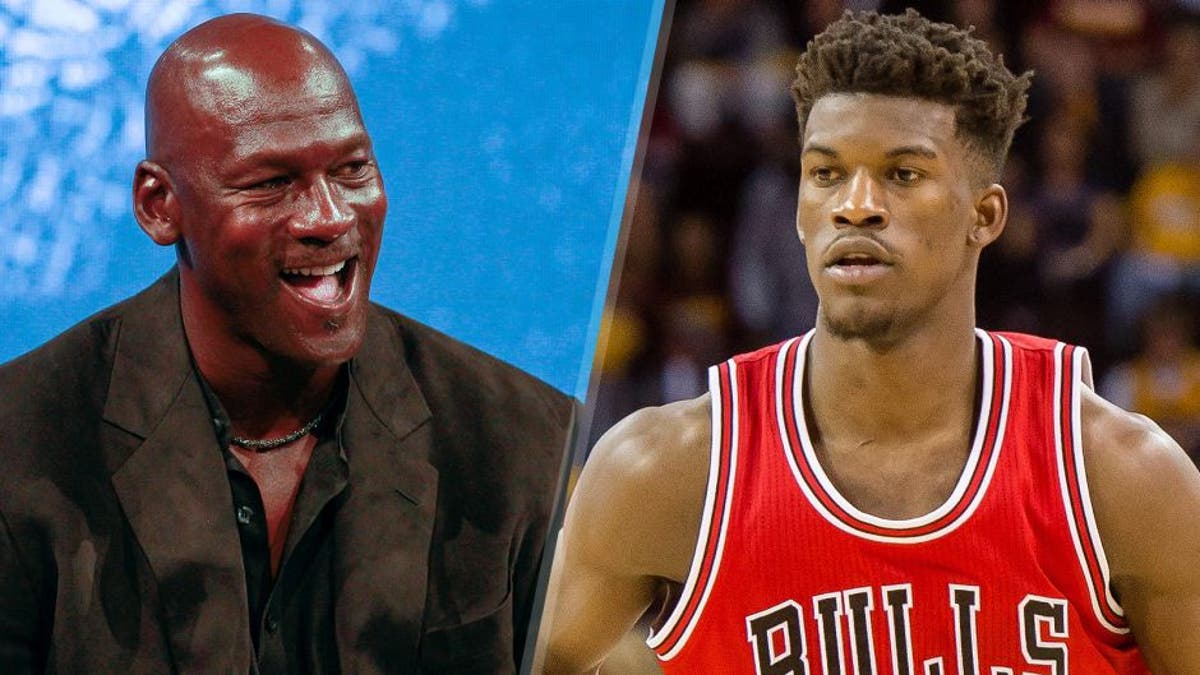 The Chicago Bulls signed restricted free agent Jimmy Butler to a five-year, $95 million contract in July in large part because he's viewed by just about everyone to be the franchise's best point guard since Michael Jordan.
The caveat, of course, that he is the best Bulls shooting guard since Jordan was actually playing with the Bulls (which he did until 1998). At 25 years old, Butler is supposed to be better than the 52-year-old, 2015 version of MJ.
Isn't he?
At the Michael Jordan Flight Camp at UC Santa Barbara this past weekend, His Airness squared off against Butler in a 2-on-2 shooting contest, former Bull and current Bull each teaming up with a camper. As you can see in the video below, Jordan does what he always does -- drains a shot at the buzzer. (OK, maybe juuuust after the buzzer.) And when the clock runs out on Butler's round, look who's declared the winner (and whose teammate scores a free pair of shoes).
After it was over, even Butler had to acknowledge he was in the presence of greatness. For non-Spanish speakers, cabra means goat. Or in this case, G.O.A.T.
Last season, the Jordan-owned Charlotte Hornets finished 28th in the NBA in scoring, 29th in field-goal percentage and dead last in 3-point shooting percentage.
Hey, they couldn't do any worse. And you gotta imagine the owner could score him at a pretty good price.
H/t: Eye on basketball | Sportsblog.com