5 things we've learned so far at Martinsville Speedway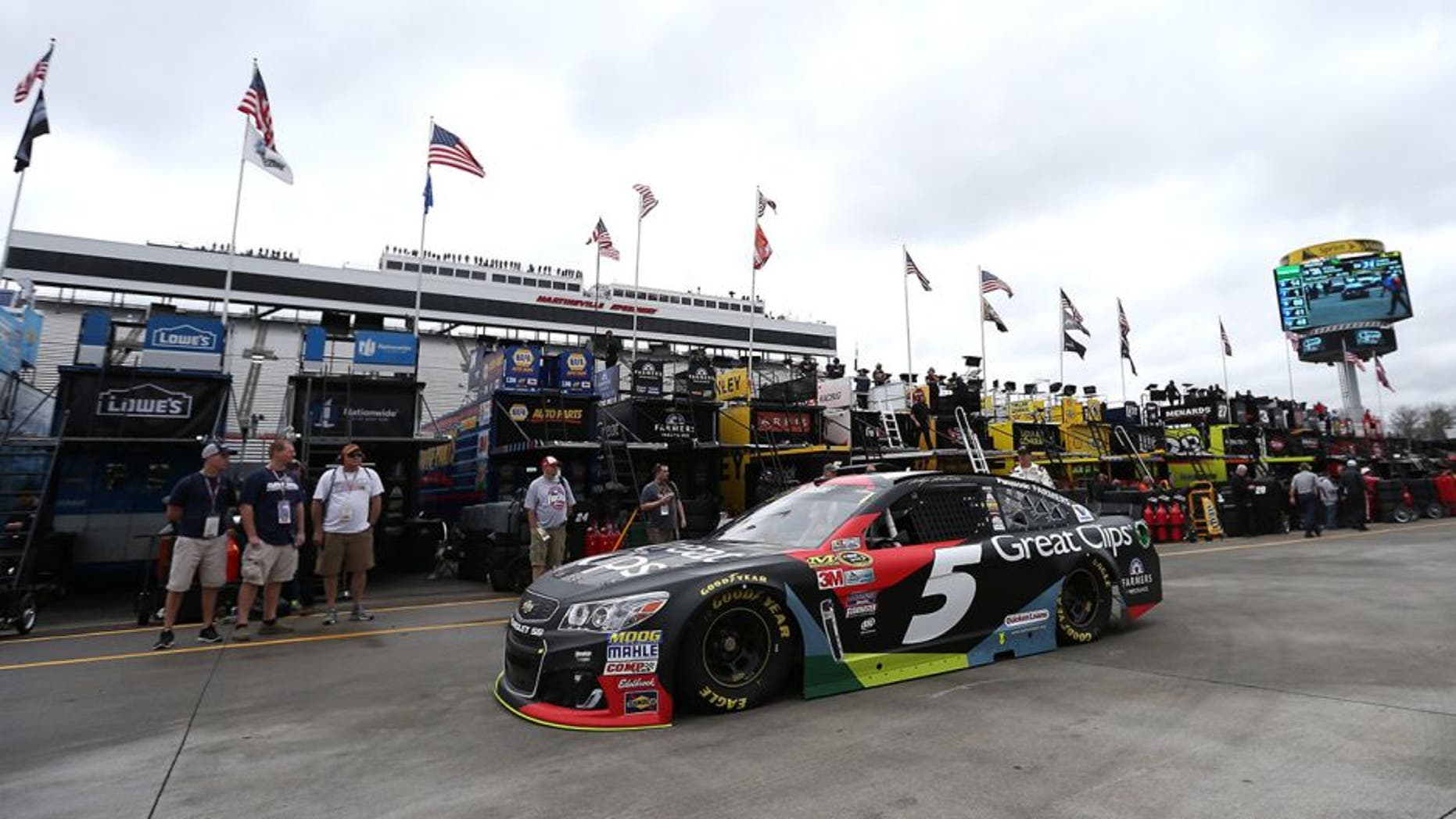 The NASCAR Sprint Cup Series is back east for the first of three short-track races in the next four weeks. Here are five things we've learned so far at Martinsville Speedway, site of Sunday's STP 500.
5. HUNGRY TO WIN -- Richard Childress Racing hasn't won a Cup race since Kevin Harvick drove for the team in 2013. But RCR teammates Paul Menard and Ryan Newman qualified fourth and fifth, respectively, and they both could make some noise on Sunday. Don't count them out.
4. SIGNS OF LIFE -- Few drivers have had more disappointing 2015 and '16 seasons than Kasey Kahne, who was 18th in points last year and is 18th again so far this year. That's not good enough for a Hendrick Motorsports veteran. But Kahne and crew chief Keith Rodden had it going in qualifying, with Kahne qualifying on the outside pole next to Joey Logano.
3. THE SPOILER -- The big surprise so far this weekend has to be super-sub Brian Vickers, who once again is filling in for the injured Tony Stewart. Vickers was fastest in the Friday practice and qualified third, well ahead of Stewart-Haas Racing teammates Kevin Harvick (19th), Kurt Busch (23rd) and Danica Patrick (28th). A Vickers win on Sunday would be huge.
2. MARTINSVILLE MASTERS -- Eight-time Martinsville winner Jimmie Johnson and five-time winner Denny Hamlin are the acknowledged masters of the 0.526-mile Virginia short track. So far, Hamlin appears to have more speed in his Joe Gibbs Racing Toyota than Johnson does in his Hendrick Motorsports Chevrolet. Hamlin will start eighth on Sunday, with Johnson back in 24th.
1. FIRED UP AND FIESTY -- Every driver wants to win on Sunday. But no one is more fired up about the prospect of winning than Logano, who got crashed out of this race -- and crashed out of the championship -- last year when Matt Kenseth stuffed him into the wall.
Logano won his third straight Martinsville pole on Friday, and afterwards was asked when he'd last watched the fall 2015 race. "Last night. I went to sleep not very happy, but ready to go," he said.