5 super-bold predictions for the 2016 Sprint Cup season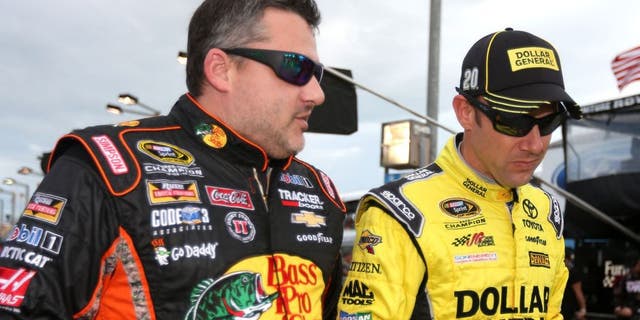 It's official: 2016 has finally arrived, and that means Daytona Speedweeks will be right around the corner.
The holidays were great, but it's time to get back to racing. With that in mind, here are five bold predictions for the 2016 NASCAR Sprint Cup Series season:
5. At least two first-time winners -- There are a ton of drivers looking for their first Cup victory who could break through this year. Kyle Larson, Austin Dillon, Ricky Stenhouse Jr., Danica Patrick and a handful of rookies are among the possibilities.
4. Roush Fenway Racing rebounds -- After a disappointing 2014 campaign and a downright dismal one last year, Roush Fenway Racing will show improvement this year and run competitively. The organization won't reach the glory days of old, but it will be better.
3. Chase Elliott wins rookie honors -- This is the deepest and most talented rookie class in years in the Sprint Cup Series. But at the end of 2016, the rookie of the year will be Chase Elliott, who not only has the talent to run well but is with Hendrick Motorsports, which gives him a big advantage.
2. Tony Stewart makes the Chase -- Heading into his final season, the three-time champion will win at least one race and qualify for the Chase for the NASCAR Sprint Cup. His best chances at winning will be at the three non-Chase restrictor-plate races, at Daytona and Talladega.
1. Another new champion -- The Chase format has produced five different champions in the past five seasons, and 2016 will make it six in a row. Top choices to be the sixth different champion in six seasons are Joey Logano, Matt Kenseth, Denny Hamlin and Dale Earnhardt Jr.