5-star LB Caleb Kelly is 'excited' to met new Oregon DC Hoke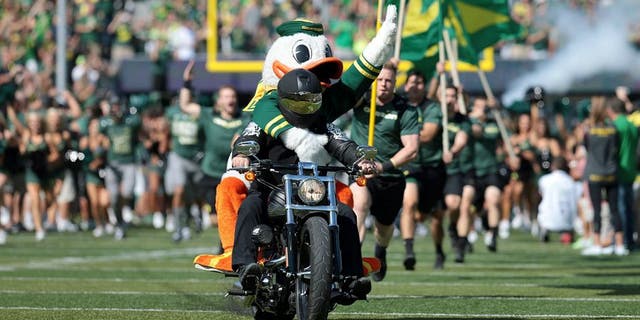 Oregon's recruiting class has taken a bit of a hit in the past month due to changes to the coaching staff. However, Oregon's new defensive coordinator Brady Hoke may be able to help the Ducks close strong on the recruiting trail.
Hoke is expected to meet with one of the Ducks top targets, five-star LB Caleb Kelly, in the next week. Kelly, for his past, is looking forward to meeting the former Michigan head coach.
"I'm excited to meet new defensive coordinator Coach Hoke in a week," Kelly said, per The Oregonian.
The linebacker from Fresno, California registered 115 tackles, 23 tackles for loss and 21 sacks during his senior season at Clovis West High School.
He is ranked as the No. 17 player in the country by Scout.com.