5 positions the Packers must address this offseason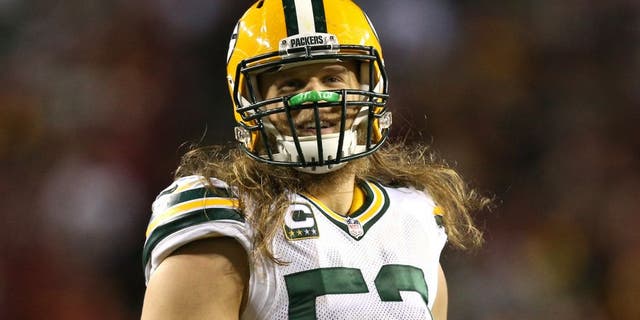 NEWYou can now listen to Fox News articles!
The Green Bay Packers won 10 regular-season games, plus one playoff game, this past season. In order to make it past the Divisional round next year, they'll need to bolster their roster in the coming months.
A potential position switch and free agency could create some holes on the defensive side of the ball. Uncertainty and underproduction drive the team's two biggest offensive needs. Green Bay may even look to replace a certain specialist after a subpar season.
Here are the five positions the Packers must address this offseason.
1. Inside linebacker
The Packers want to move Clay Matthews back to outside linebacker, but they need more talent at inside linebacker in order to make that happen. Sam Barrington missed almost the entire 2015 season with an ankle injury. Nate Palmer replaced him in the starting lineup, but he was benched in favor of Jake Ryan late in the season. Ryan, a fourth-round draft pick in 2015, had his ups and downs as a rookie. He may eventually develop into a solid starter, but he'll need some help in 2016.
2. Running back
Eddie Lacy was inconsistent and unreliable in 2015, falling short of 1,000 yards for the first time since joining the Packers. As a result, backup running back James Starks posted career-best statistics; he may pursue an opportunity to start elsewhere on the open market this spring. Fullback John Kuhn is also approaching free agency, leaving Green Bay's offensive backfield in an unsettled situation. If Lacy continues his downward trend, the team will need someone else to step up.
3. Nose tackle
Although B.J.Raji enjoyed a bounce-back year in 2015, the Packers must avoid overpaying to retain his services. The next man up, Letroy Guion, is also about to become a free agent, so they could lose their top two nose tackles this offseason. Raji and Guion are both decent players, but neither one is essential to the team's success. Green Bay might want to target this position early in the draft, as it's high time to start the search for a new defensive anchor.
4. Tight end
Although Green Bay got plenty of production from Richard Rodgers in 2015 (58 receptions, 510 yards, eight touchdowns), the potential was there for him to do even more damage. Head coach Mike McCarthy was clearly unsatisfied with the impact from this position, since he fired tight ends coach Jerry Fontenot after the season. With Andrew Quarless nearing free agency after appearing in just five games, tight end has to be a position the Packers address during the offseason.
5. Punter
Although Masthay set a franchise record with an average of 40.2 net yards per punt in 2015, that figure only ranked 14th in the NFL. He ranked 30th with 18 of his 81 punts downed inside the 20-yard line, and only five punters had more than his six touchbacks. Without an outstanding gunner in Jeff Janis, his season would have been even worse. Masthay has been with the team since the 2010 Super Bowl season, but the Packers need to bring in some legitimate competition for his job.