5 players for NFC South fans to watch in 'New Year's Six' bowl games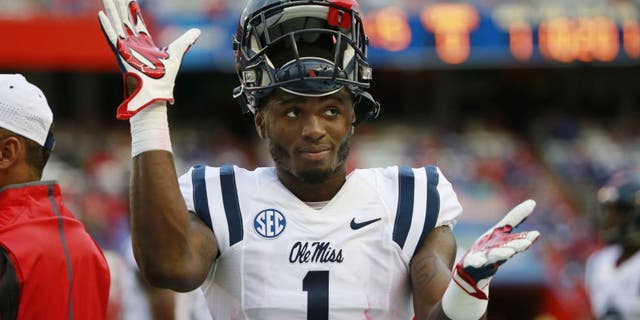 With the 2015 NFL regular season set to come to a close in just a few days, this means that the attention for the non-playoff teams will begin to shift towards 2016. So, this means that it's time to talk about the 2016 NFL draft, as well as a few of the prospects that you'll find playing in the upcoming bowl games.
Yes, April is a bit away still, but that doesn't mean that we can't go ahead and take advantage of some pre-draft scouting for the NFC South. We'll start the action off by looking at the biggest positional needs for each team in the division, and then take a look at a few prospects for the upcoming bowl games.
Panthers: S, DE, WR, RB, OL
Falcons: Pass rusher, TE, S, WR, LB
Buccaneers: DE, CB, S, WR, OL
Saints: G, CB, LB, WR, TE
Jalen Ramsey, CB/S, Florida State: Peach Bowl
Ramsey is arguably the best athlete in the ACC. Florida State's junior corner/safety Jalen Ramsey would have been a first-round pick last season if he was eligible for the draft. This season, the 6-1, 202-pound track champion was named a consensus All-American and ranked third in the ACC Defensive Player of the Year voting. From corner to safety, Ramsey can do it all and is a star on special teams.
Teams interested: Panthers, Falcons, Buccaneers, Saints
Reggie Ragland, ILB, Alabama: Cotton Bowl
Ragland is a 6'2", 252 lbs. 2015 consensus All-American. He was a two-year starter for the Crimson Tide, but played in all four seasons. Ragland was in the mix for multiple awards, including being a Bednarik Award and Nagurski Trophy finalist (Defensive Player of the Year), as well as a Lombardi Award semifinalist. Over the past two years, he's racked up 183 tackles, 17 tackles-for-loss, four sacks.
Teams interested: Falcons, Saints
Shaq Lawson, DE, Clemson: Orange Bowl
A dynamic pass rusher who eased the pain of losing of Vic Beasley, Clemson's Shaq Lawson was stellar for the Tigers in 2015. The ACC Defensive Player of the Year and AP All-American racked up 79 tackles, 21 TFLs and 7.5 sacks. Without question, Lawson is sure to be one of the first defensive ends taken off the board in the 2016 NFL draft. The 6-3, 270-pounder ended the year as a Lombardi Award and Nagurski Award finalist and commands attention on every single snap.
Teams interested: Panthers, Falcons, Buccaneers
Laquon Treadwell, WR, Ole Miss: Sugar Bowl (Junior, yet to declare)
The 6'2", 210 lbs. wide receiver is likely to be one of the top wide outs on many draft boards. He ranks second in Ole Miss history with 196 career catches, fourth with 2,322 receiving yards, fourth with 18 TD catches and tied for second with nine career 100-yard receiving games. He is also the SEC active leader in career receptions, receiving yards and touchdown catches. Broke his leg nine games in the 2014 season and missed the remainder of the season, but bounced back in a big way with his best season in 2015.
Teams interested: Panthers, Falcons, Buccaneers, Saints
Hunter Henry, TE, Arkansas: Liberty Bowl (Junior, yet to declare)
Standing 6'5", 253 lbs, Henry has all the makings of an NFL-caliber tight end. He will more than likely be the top tight end prospect in the draft. His impressive season wrapped up with him earning consensus 2015 All-American honors, while also winning the John Mackey Award - given to the nation's best tight end. Henry led the nation in receiving yards for tight ends in 2015. Not only is he an excellent run blocker as well, but also excels as a weapon in the play action game.
Teams interested: Falcons, Saints