5 NASCAR stars who should run for public office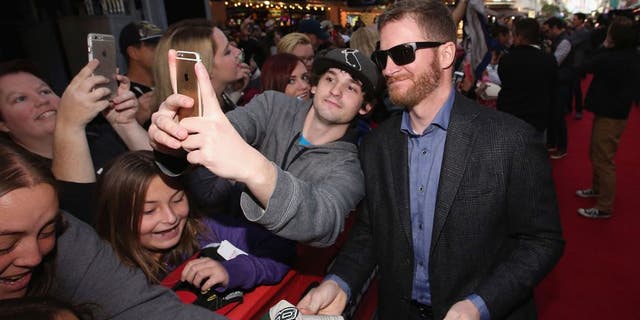 As the 2016 election season reaches a fever pitch with Super Tuesday contests throughout the country, here are five NASCAR drivers -- including one who is now retired -- who should perhaps entertain a run for public office in the future.
5. Dale Earnhardt Jr.
The sport's most popular driver for 13 consecutive years, Earnhardt Jr. has the charisma, the bloodlines and the star power to forge an effective political campaign and connect with voters from a variety of backgrounds. He would also certainly do well in the South, where he is practically worshipped by a large segment of the population -- much like his late father was.
4. Jeff Burton
Appropriately nicknamed "The Mayor," the driver turned TV announcer is as smooth as silk behind a microphone and is an authority on pretty much all subjects related to NASCAR. If NASCAR drivers were to stage a debate about the sport, Burton would almost certainly win based on the depth of his knowledge.
3. Tony Stewart
In a political season when the electorate seems to gravitate to candidates with a propensity for speaking their mind, "Smoke" would certainly stand to gain some traction. There's virtually no driver -- past or present -- more prone to tell it like it is and the let the chips fall as they may. Stewart's outspokenness is one of the main reasons he's been beloved by so many for so long.
2. Danica Patrick
She's been in Sports Illustrated's Swimsuit Issue and appeared in numerous Super Bowl ads. Sponsors love her even when she doesn't perform well on the track. She's highly photogenic and has a large fan base among both men and women of all ages. She's a fitness guru and knows how to use social media better than most to promote her brand. Need any other reasons why the driver of the No. 10 Stewart-Haas Racing Chevy would be a viable candidate?
1. Carl Edwards
He has a smile that lights up a room, can perform a backflip better than most Olympians, knows how to successfully court major sponsors, and does a good job of avoiding questions he'd rather not answer. His endearing nickname, "Cousin Carl," would also play well in a lot of living rooms.