5 drivers who need some luck this weekend in Phoenix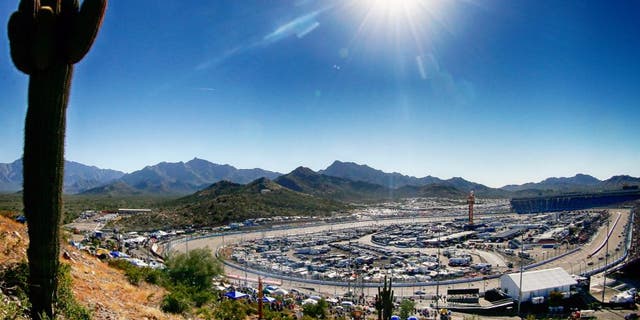 Just three races into the season, several of NASCAR's top drivers already need radical reversals of fortune. In fact, for some, if they didn't have bad luck they wouldn't have any luck at all this season.
This weekend, the NASCAR Sprint Cup Series rolls into the 1-mile Phoenix International Raceway for the Good Sam 500. Here are five drivers who need some luck this weekend:
KYLE LARSON -- It's been a slow 2016 campaign so far for Larson, who is in his third season driving one of Chip Ganassi's Chevrolets. Larson has yet to lead a lap at PIR, and has an average finish of 16.00 here.
GREG BIFFLE -- In 24 starts at PIR, Biffle has earned five top fives, including a pair of runner-up finishes. He's also led 389 laps here. But in Biffle's five most recent starts at PIR, his average finish is 18.2.
CLINT BOWYER -- In the fall race here in 2012, Bowyer was crashed out by Jeff Gordon in a retaliatory move that triggered a huge brawl on pit road. Lately this track hasn't been good to Bowyer; in his last five starts here, he has just one finish inside the top 20, a 13th in this race two years ago.
CHASE ELLIOTT -- In three Cup races this season, Elliott has crashed twice. Once was his fault, the other wasn't. The second-generation has never raced a Cup car at PIR, but in four NASCAR XFINITY Series starts here, he's never finished worse than ninth.
MATT KENSETH -- The 2003 Sprint Cup champ is having a rotten start to his season, currently sitting 22nd in points. Over his career, Kenseth's results at PIR have been all over the board. Although he has one victory here, Kenseth has just one top five and two top 10s in his last nine starts at PIR.