49ers keep Brooks on active roster despite sexual battery charge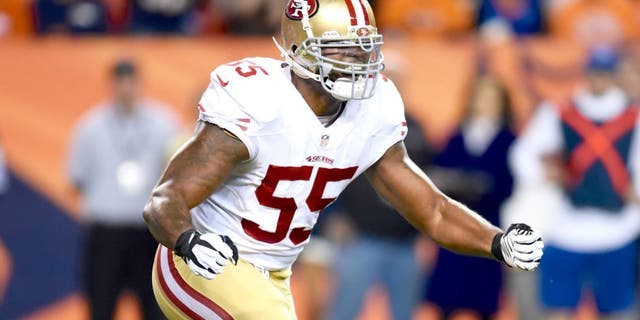 The San Francisco 49ers have kept linebacker Ahmad Brooks on the active roster, saying they are in contact with the NFL and both the judicial process and league evaluation will determine any further action following his legal trouble last month.
The team sent Brooks home from Colorado, where the Niners were holding joint practices with the Broncos before a preseason game, on Aug. 27 a day after he was charged with misdemeanor sexual battery.
The Santa Clara County District Attorney's Office charged Brooks for an alleged assault on Dec. 15 at the home of former teammate Ray McDonald, who was indicted Aug. 26 by a grand jury for rape of an intoxicated person involving the same victim. An arraignment for Brooks had yet to be scheduled.