49ers GM John Lynch: Kyle Shanahan's system would be 'big challenge' for rookie QB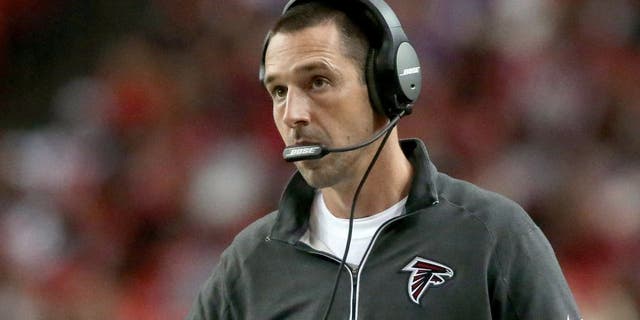 NEWYou can now listen to Fox News articles!
The San Francisco 49ers will be one of the many teams searching for a new quarterback this offseason. After seeing the offense implode this past season under Colin Kaepernick and Blaine Gabbert, it's undeniably obvious the 49ers need to find a replacement at the position.
That task will fall on first-year GM John Lynch and new head coach Kyle Shanahan. Lynch shed a bit of light on the situation Tuesday, saying the 49ers are weighing all options.
"We've already discussed it but we're going to get together and find out exactly what he's looking for in a quarterback," Lynch said, referring to Shanahan, on KNBR 680-AM. "We're going to evaluate the guys we have. We're going to evaluate the draft. We're going to look hard at free agency, trades, whatever we need to do to get a guy."
A key aspect of the search will be how the player fits in Shanahan's West Coast system. It's a complex scheme with a lot of moving parts, and it may not be something a rookie quarterback can handle.
Lynch didn't come out and say exactly that, but he did acknowledge that it would be a big challenge for a first-year quarterback to master Shanahan's scheme.
"You get in Kyle Shanahan's system and you've got 15-word plays," Lynch said. "The coach is in your ear but you still have to replicate that with confidence and authority. It's a big challenge."
Does this mean the 49ers won't look at the rookie quarterbacks in the upcoming draft? Absolutely not. But having a veteran presence to help them learn, such as Matt Schaub, would certainly help.