41 days to Daytona: Kurt Busch is gaining on Curtis Turner in No. 41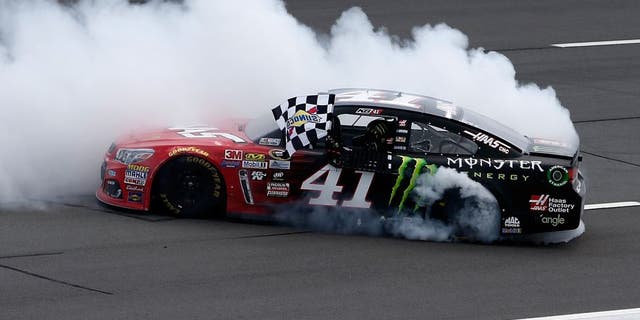 NEWYou can now listen to Fox News articles!
Only 41 days remain before the running of the 2017 Daytona 500 live on FOX.
Kurt Busch will make his 106th career Monster Energy NASCAR Cup Series start in the No. 41 for Stewart-Haas Racing in the 500, and should become the all-time leader in career starts a few weeks later at Phoenix.
Casey Mears is the current career leader in starts in the 41, but he failed to win a race in 108 starts while with Chip Ganassi Racing. Busch already has racked up four wins and five poles in his first 105 starts in the number.
And while that is impressive, it pales in comparison to the NASCAR Hall of Famer who is without question the most successful driver of all time in the No. 41.
That driver is Curtis Turner, who piled up 12 wins, nine poles, 20 top-five and 27 top-10 finishes in only 72 career starts.
Some other big names in racing also have won in the No. 41 car, including Richard Petty (six wins in just 22 starts), Jim Paschal (three wins) and A.J. Foyt (one win in four starts).
Also notable regarding the number is the 41st running of the Daytona 500 in 1999, when the drivers of the two cars occupying the front row on the starting grid were Jeff Gordon and Tony Stewart. Gordon ended up becoming the first driver to win the race from the pole in 12 years, while Stewart, who was making his NASCAR Premier Series debut after coming over from the open-wheel IndyCar Series, ended up finishing 28th.
Now both Gordon and Stewart are retired from full-time Cup racing. Gordon works as a NASCAR analyst on FOX Sports broadcasts. Stewart retired as a driver after last season but remains co-owner of the Stewart-Haas Racing organization that fields four full-time teams, including Kurt Busch's.