41 cars complete Sprint Cup entry list for Talladega Superspeedway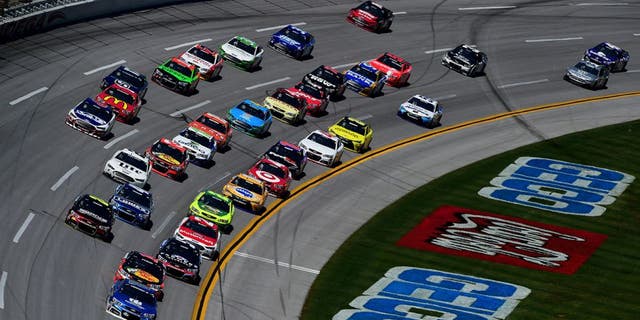 There are 41 cars on the Sprint Cup Series preliminary entry list for Sunday's GEICO 500 at Talladega Superspeedway (FOX, 12:30 p.m. ET).
After his second consecutive win of the season at Richmond International Raceway, Carl Edwards holds a seven-point lead on Kevin Harvick in the standings, followed by Jimmie Johnson, Kyle Busch and Joey Logano.
In his second week back in the No. 14 Stewart-Haas Racing Chevrolet, Tony Stewart will start the race, but will be relieved by Ty Dillon for precautionary measures.
An early look at the forecast calls for a high of 82 degrees, but an 80 percent chance of afternoon thunderstorms.
Here is the complete entry list for the GEICO 500: