4 Sprint Cup drivers who have improved the most in 2016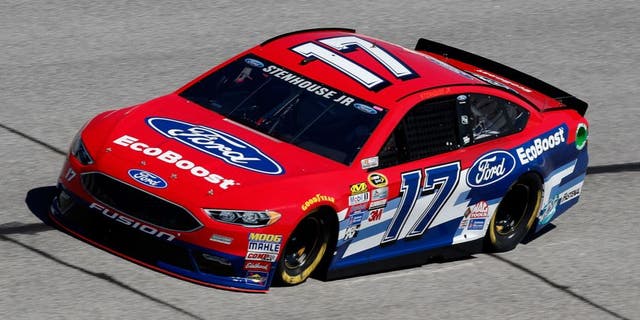 It's difficult this early to make many hard and definitive conclusions about which drivers have brought their "A" game to the 2016 Sprint Cup season.
Here are four drivers, however, who after two races are much improved over their 2015 form.
4. Kyle Larson
After a disappointing sophomore campaign in NASCAR's top series, Larson has started 2016 off on a positive note. While the driver and his No. 42 Chip Ganassi Racing with Felix Sabates team haven't exactly set the woods on fire, Larson is 14th in points -- an improvement of five positions over where he stacked up at the end of last year. Although he struggled to a 26th-place showing at Atlanta, Larson came home an impressive seventh in the Daytona 500.
3. Aric Almirola
The 2015 season was hardly a bad one for Almirola. A year after making the Chase for the NASCAR Sprint Cup on the merits of his first career Cup victory, the Richard Petty Motorsports driver finished 17th in points after just narrowly missing NASCAR's playoff. But 2016 has been even better. After opening the season with a 12th-place finish in the Daytona 500, Almirola was a respectable 15th last Sunday at Atlanta. The best news of all, he's 10th in the standings -- a seven-position leap over last season's points finish.
2. Ricky Stenhouse Jr.
Throughout all of last season, Stenhouse recorded just three top-10 finishes and finished a dismal 25th in points. After two races this season, Stenhouse already has one top 10 -- a 10th at Atlanta this past Sunday --" and is 13th in points. Overall, the Roush Fenway Racing Fords seem to be fast than last season, and Stenhouse has been one of the chief beneficiaries of that improvement.
1. Austin Dillon
The third-year driver of the No. 3 Richard Childress Racing Chevrolet had a mediocre and somewhat disappointing second season as a Sprint Cup Series driver. But this season has been different. Dillon is ninth in points -- 12 positions better than where he finished 2015 -- on the strength of a ninth-place finish in the Daytona 500 and an 11th-place finish this past weekend in Atlanta.