3rd-ranked Mississippi no longer satisfied with just being competitive in Death Valley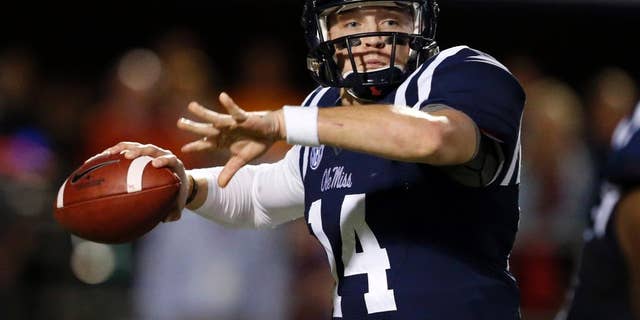 BATON ROUGE, La. – Third-ranked Mississippi is about to make its second appearance in LSU's Death Valley in the Hugh Freeze era — and how things have changed since the first visit two seasons ago.
Freeze recalls how proud the Rebels were to play the favored Tigers close, only to be undone by Odell Beckham Jr.'s punt return for a touchdown that drew comparisons to Billy Cannon's famous Halloween night runback against Ole Miss decades earlier.
These days, Freeze says, Ole Miss (7-0, 4-0 Southeastern Conference) simply prepares to win, which is all the Rebels have done so far this season.
The Tigers (6-2, 2-2), meanwhile, are playing with rising confidence after two straight victories in SEC play and say they're motivated to avenge a loss at Ole Miss last season.