30 for 30 trailer provides emotional update on Buddy Ryan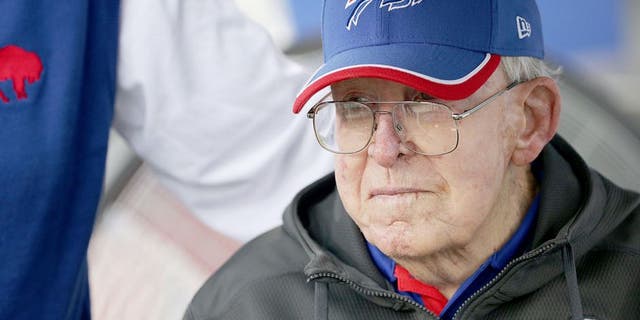 Buddy Ryan had one of the NFL's sharpest defensive minds during his coaching days. He was the architect behind the famed 1985 Chicago Bears defense, and his twin sons -- Rex and Rob -- are two of the most popular coaches in the league today.
Ryan appears in ESPN's new "30 for 30" on the '85 Bears, set to premier on Feb. 4 at 9 p.m. A recently released trailer for the program casts a light on the lasting relationship between the 81-year-old man and his former players, specifically linebacker Mike Singletary.
Via ESPN:
Ryan was the Bears' defensive coordinator from 1978-1985, so he was on the coaching staff before Mike Ditka was hired in 1982. His tenure with the team culminated in a victory in Super Bowl XX, then he went on to pursue a career as a head coach.
In five seasons as the Philadelphia Eagles' head coach (1986-1990), Ryan turned them into a playoff-caliber team. However, after posting an 0-3 record in the postseason, he was fired and did not return to coaching until 1993, when the Houston Texans hired him to be their defensive coordinator.
Ryan got one more shot as a head coach with the Arizona Cardinals (1994-1995), but he posted a 12-20 record in two seasons there and was fired again.