3-year analysis: Grading the 2013 Vikings draft class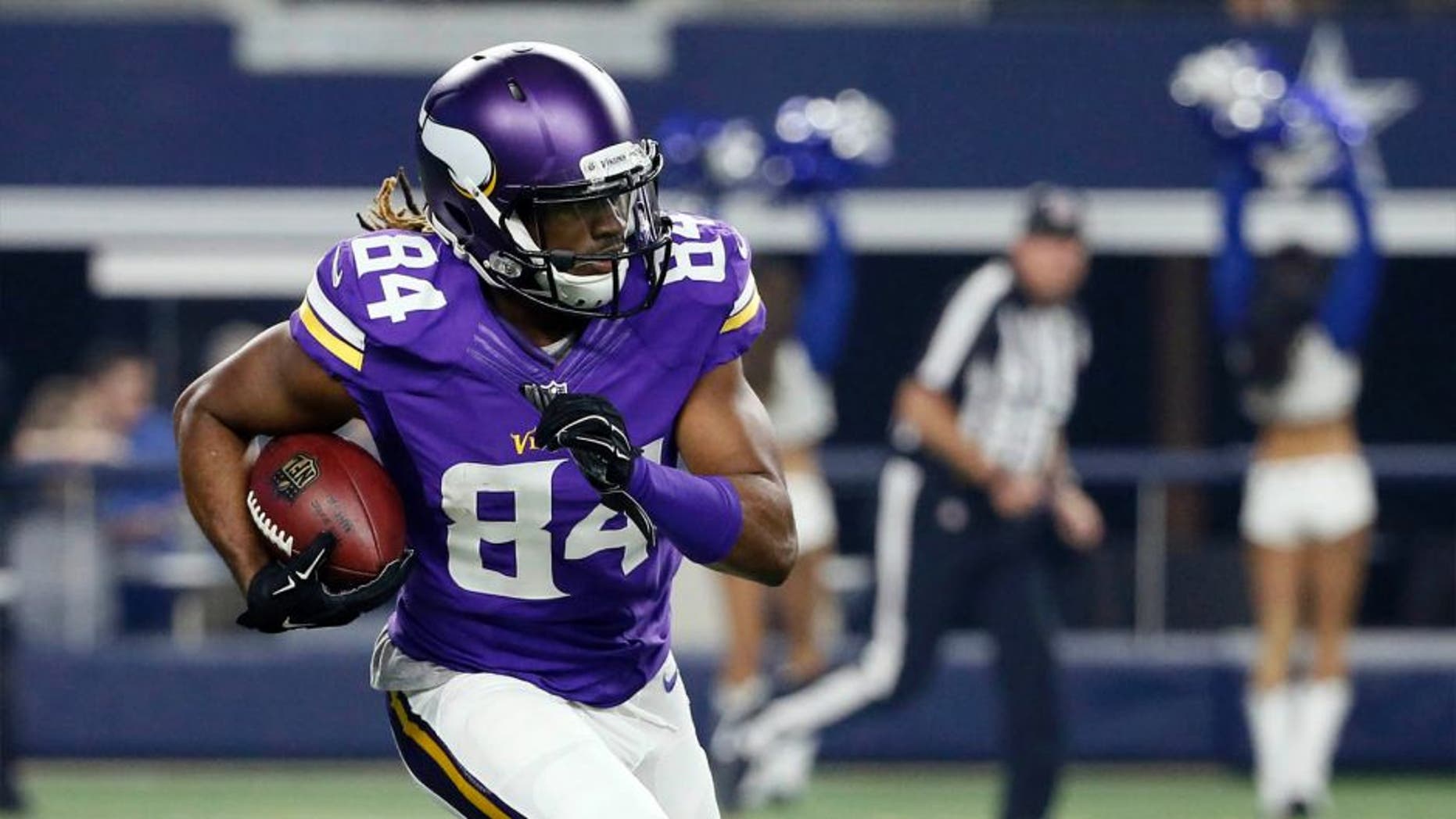 The transition from college to the pros is typically a slow burn, and conventional wisdom suggests that it takes three years to begin assessing a draft class.
We've taken a look back at the class of 2011 already, and now it's 2013's turn.
There are a few odds and ends left to sort out, but while general manager Rick Spielman's wheeling and dealing included some notable whiffs, the Vikings turned a wealth of first-round picks into a pair of defensive starters.
Now, three years removed from the draft, we're looking back at the class of 2013, and assessing those picks based on how they've fared over the years.
Sharrif Floyd, DT, Florida (1st round, No. 23)
A crucial piece of the Vikings' defensive line, Floyd picked up 34 tackles and 2.5 sacks last season, playing through a rare case of turf toe late in the season. Floyd took over as a full-time starter for the Vikings in 2014, and while his stats aren't particularly gaudy, Floyd has been front and center for the Vikings as head coach Mike Zimmer has transformed Minnesota into one of the league's top defensive units.
Grade 3 years later: B+
Xavier Rhodes, CB, Florida State (1st round, No. 25)
The pro learning curve for cornerbacks is notoriously long, but after an injury-hampered start to his NFL career Rhodes has evolved into one of the Vikings' top defenders. Rhodes played in 13 games (six starts) as a rookie, before emerging as a significant presence in the Vikings pass defense during his sophomore campaign. Rhodes turned in one of the best games of his career in 2015, holding Atlanta Falcons receiver Julio Jones to just 56 receiving yards, his second-lowest total of the season.
Grade 3 years later: A
Cordarrelle Patterson, WR, Tennessee (1st round, No. 29)
Patterson wowed as a rookie, seemingly fulfilling the promise he'd shown in his single year at Tennessee as an offensive weapon, excelling as a kick returner, burning defensive backs in space and taking snaps out of the backfield. However, for all of his athletic ability Patterson's long-promised refinement has failed to materialize, as his struggles with route-running and the Vikings' playbook have pushed him further and further down the depth chart. He finished the 2015 season with just two receptions for 10 yards.
Grade 3 years later: C-
Gerald Hodges, LB, Penn State (4th round, No. 120)
Hodges put together a solid season for the Vikings in 2014, logging 51 total tackles in 14 games (seven starts) and returning an interception for a touchdown. Hodges was eventually traded to the San Francisco 49ers this past October in a deal that brought a 2016 sixth-round draft choice and undrafted center Nick Easton to Minnesota. He would go on to log 49 tackles through 10 games (four starts), in a deal that gave the Vikings a bit more offensive line depth. It's hard to grade Hodges' performance without taking into account the odd circumstances of his exit.
Grade 3 years later: C
Jeff Locke, P, UCLA (5th round, No. 155)
An odd selection in the fifth round, Locke stumbled in 2015 after a strong start to the season, logging the league's worst yards per punt average at just 41.6 yards. His net punting average was also low, clocking in at just 37.8 yards.
Grade 3 years later: C
Jeff Baca, G, UCLA (6th round, No. 196)
Baca played just four offensive snaps as a rookie, before spending the 2014 season with the San Diego Chargers. He is currently a free agent.
Grade 3 years later: F
Michael Mauti, LB, Penn State (7th round, No. 213)
A teammate of Hodges' at Penn State, Mauti spent two seasons with the Vikings and logged 13 total tackles, while spending much of his time on special teams. Mauti was claimed off of waivers by the New Orleans Saints in 2015.
Grade 3 years later: D
Travis Bond, G, North Carolina (7th round, No. 214)
Bond bounced around the league after being cut and signed to the Vikings' practice squad out of training camp, before eventually signing with the L.A. KISS of the Arena Football League. He recently signed with the CFL's Winnipeg Blue Bombers.
Grade 3 years later: F
Everett Dawkins, DT, Florida State (7th round, No. 229)
Dawkins was assigned to the Vikings' practice squad a few months after the draft, and was eventually signed by the Dallas Cowboys. He currently plays for the Arena Football League's Tampa Bay Storm.
Grade 3 years later: F
Overall: There were a few notable misses in this group, particularly in the later rounds, but overall it's hard to judge a draft that produced two full-time starters too harshly.
Spielman's decision to ship a whopping four draft picks to New England for the 29th selection will likely go down as further evidence of the Patriots' knack for dealing. And while it's possible that Cordarrelle Patterson finally emerges as a dependable receiver in the future, it's looking like a longshot.
Just two players from this class are currently everyday starters for the Vikings, while just four remain on the roster, but snagging a pair of major defensive players in Floyd and Rhodes feels like a win, even if it takes some fuzzy math to get there.
Grade 3 years later: C
Follow Ryan Lund on Twitter