3 concerns that could derail the Indians' hopes of contending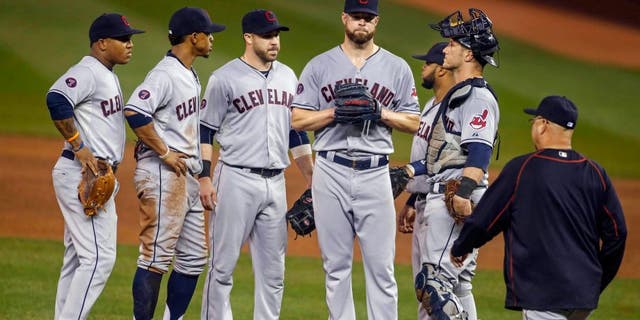 Each weekday between now and the end of spring training, we'll analyze one team's keys for success (or keys to avoid complete irrelevance) in the 2016 season. We focus on the Indians today, and we'll continue with the rest of the AL Central this week.
1. Use whatever means necessary -- even drones -- to get Trevor Bauer on track. The third overall pick in 2011 by the Diamondbacks has shown flashes of greatness but far too much inconsistency. He regressed in 2015, when he led the AL in walks (79) and finished with a 4.55 ERA and 1.31 WHIP. Specifically, Bauer's second half (5.73 ERA, 1.46 WHIP) was the stuff of nightmares and earned him a brief demotion to the bullpen.
The man who builds his own drones and engages the Twitter-verse in tax code debate is in danger of pitching himself out of the Indians' talented and deep rotation. But he's too gifted to do so at age 25.
2. Don't make the outfield mess even worse by rushing back Michael Brantley. Brantley, the Indians' most productive offensive player and a very good defensive outfielder, had shoulder surgery in November. He was projected to miss five or six months, though some recent reports mention Opening Day as a possibility while others point toward June. Don't risk it.
Making matters worse, Cleveland needed outfield help before Brantley's surgery. Lonnie Chisenhall, a former third baseman, projects as the starter in right with Abraham Almonte in center and either Rajai Davis or Collin Cowgill in left. So why not address the outfield via a trade (Jay Bruce) or free agency (Dexter Fowler)?
3. Figure out the hot corner. As mentioned, the Indians have run out of patience with Chisenhall, a first-round pick in 2008, at third base. Rookie Giovanny Urshela took over the position early last June but hit only .225 with six homers and 21 RBI in 81 games. Utility infielder Jose Ramirez isn't much of an upgrade (.219 average, six homers, 27 RBI last season).
The hope is that Urshela flashes the kind of offense he did in the minors, where he had double-digit homer totals in 2012 and 2014. Otherwise, it could be a repeat of last season, when Cleveland's rotation got just the eighth-most run support in the AL. Newsflash: David Freese and Juan Uribe still are available. Just sayin'.
PREVIOUS PREVIEWS