2018 Winter Olympics: Green Beret Nathan Weber says USA Bobsled team ready to 'kick ass'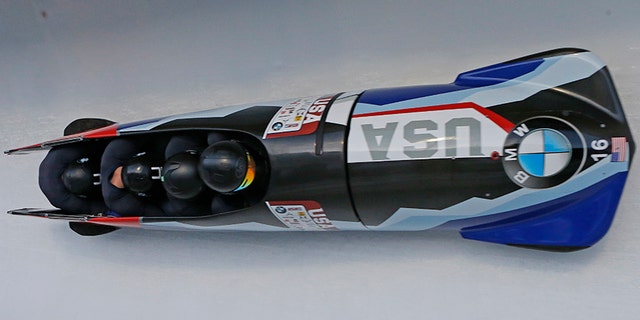 NEWYou can now listen to Fox News articles!
Nathan Weber says he was just starting his sprint workout for the day when an anti-mortar gun near him began thundering at Bagram Air Base, lighting up the sky with a spectacular explosion and thwarting another attempted attack from Afghan insurgents.
As the fragments of the mortar fell around the Green Beret, who was training to make the U.S. Olympic bobsled team, he suddenly felt a rush of adrenaline – and, without pausing his timer for a second, Weber decided to keep the workout going.
"We had some of the soldiers doing their security patrol after something like that happens come by and look at me -- and are like 'sir, do you know a mortar almost landed just here?'" Weber told Fox News. "I kind of looked at them and I'm like 'oh yeah, it's got me super pumped right now, do you see how fast I'm running?' They kind of looked at me like I was crazy and I kept doing my sprints and training for this."
And Weber's determination has paid off. The 31-year-old Colorado native, also a Sgt. First Class in the U.S. Army, is set for a sprint down the track at the Olympic Sliding Center in South Korea, representing America at the Winter Olympics, in what he says is a "surreal experience."
"At this Olympics, the hope is always to go out there and win," Weber said. "We're going to do our best to do that. We want to go out there and we want to kick some ass."
Weber's journey from elite soldier to Olympic athlete began years ago, during a lunch break in a barracks room while he was taking the Special Forces Qualification Course.
He picked up a Men's Health magazine and read an article about Justin Olsen, a fellow soldier who won a gold medal in bobsled at the 2010 Vancouver Winter games.
"I thought to myself: Man, if this guy, if he can make the Olympic team and win a gold medal in three years, I bet I can at least make the Olympic team," Weber said in an interview recorded last September with Army Staff Sgt. Robert Duran.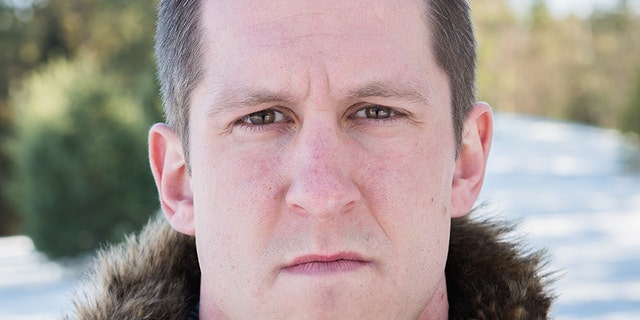 Weber played soccer and baseball and wrestled in high school, but never found a sport in which he could star. Then, he felt compelled to join the Army after watching the 9/11 terrorist attacks unfold.
Weber said during special forces training, he started mentioning the idea to other soldiers of trying to make the bobsled team a few times, but eventually forgot about it after getting focused on "being the best Green Beret I could."
Two years later, Weber ran into one of the fellow trainees from the program, who asked him what happened to his Olympic aspirations.
"I looked at him and was like 'you know you are right, I did say that. I should probably put my money where my mouth is,'" Weber said.
He then walked into a training facility at Fort Carson, home of the 10th Special Forces Group, and asked the fitness staff there for a workout program to help him prepare for making the team.
"That is kind of what we do as Green Berets -- we don't necessarily always have the right tools or equipment but we make things happen."
Weber did not qualify for the bobsled team that made the 2014 Sochi Winter games, but he kept at it years later, even during deployments to Niger, Cameroon and Afghanistan.
Training videos he provided to Fox News show Weber lifting weights outdoors in the deserts of Niger. In one of them, he pushes an ATV backwards, emulating the beginning of a bobsled run where athletes frantically run down the track and get the sled moving before hopping on for a fast-paced ride.
"When I'm deployed I don't have those facilities, the equipment, and the track and everything so I kind of had to make due," Weber told Fox News. "But I think being a Green Beret and being Special Forces kind of gave me the right mindset to go out and make that happen. That is kind of what we do as Green Berets -- we don't necessarily always have the right tools or equipment but we make things happen."
Weber – who has spent plenty of time in conflict zones – thinks the Pyeongchang games can be a good "bridge building" event for North and South Korea.
"I think this is a great opportunity and really kind of in the spirit of the Olympic movement to extend that olive branch between these two countries," he said. You kind of see that happening already so I have some pretty high hopes that this can be a good bridge building time for those two countries."
Weber's first Olympic event is scheduled for Wednesday, Feb. 21. He will be competing as a part of a 4-man team along with Olsen – his inspiration – Carlo Valdes and Chris Fogt, a U.S. Army captain and Sochi bronze medalist.
Weber told Fox News that in four years he hopes Team USA will be not just medal contenders, but favorites, and wants to be a part of the future of U.S. Olympic bobsledding.
"At the same time, after that is done, I do want to get some more time doing what I signed up and I'm a part of the military for, which is going over and defending the country," he said.