2015 Fantasy Football Team Preview: New England Patriots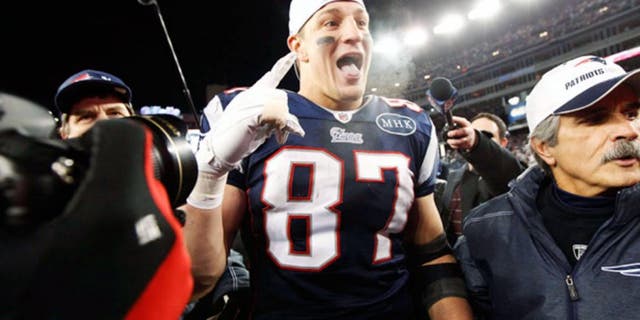 For your fantasy football draft prep and advice, continue to check on this page for updates regarding the New England Patriots.
Team outlook:
The defending Super Bowl champs will have quite the hill to climb this season. Their QB is suspended for the first four games. Their starting RB is out for Week 1. The defense is even different from a year ago. However, Bill Belichick is still calling the shots. So, never count this team out until it's over.
Bye week: 4
Rookie impacts: A.J. Derby (TE)
Who? Exactly. Derby was the only skill position player drafted by the Patriots in 2015. New England seems to be set at the TE spot. Derby is sixth on the depth chart.
Quarterback: Tom Brady
Let's face it, we all know that Jimmy Garoppolo is going to play phenomenally during his four games and the Patriots will just trade him away for draft picks (see Matt Cassel and Ryan Mallett). Brady will then play with that passion that we see whenever someone counts him out or disrespects him. I would spend an eighth, or seventh, round pick on Brady without a single regret.
Running back: LeGarrette Blount
Blount will miss the first week of the regular season due to an arrest on marijuana charges while he was with the Steelers. Coincidentally, Blount will miss the game against Pittsburgh. When he returns to action, look out. He rushed for nearly 800 yards in 2013 with the Patriots and tallied 281 yards in five games with the club last season (only one start). However, we are all too familiar with the Bill Belichick switch-a-roo when it comes to starting running backs (cough*Jonas Gray*cough).
Running back: Travaris Cadet
While Blount sits out against the Steelers, someone needs to help Garoppolo. Cadet could be that option. With the Saints, he was primarily used as a receiving RB. He caught at least two passes in 12 of the 16 games in 2014. However, he isn't much of a runner between the tackles. New Orleans never gave him more than two carries in any game last season.
Running back: Brandon Bolden
If you are looking for an every down back while Blount is out, I'd say Bolden has that advantage. In 2012 and 2013, Bolden rushed for at least 270 yards on 55 attempts (around 4.9 yards per carry). Although, Bolden was lost in the shuffle last season (89 total rushing yards), he will have his chance in Week 1 to wow Belichick.
Wide receiver: Brandon LaFell
He was one of three players to earn over 100 targets from Brady in 2014. That means Brady was impressed with his young receiver. And, while I know the starting QB is suspended for four games, I still think LaFell can present great value once the four-time Super Bowl champ returns.
Wide receiver: Julian Edelman
He led the Patriots in targets (134) and receptions (92) last season. However, Edelman only scored four touchdowns. Having Gronk as the main target around the red zone does hurt Edelman's value. However, as long as Brady is the QB, all of the receivers will be elevated in the fantasy football world.
Wide receiver: Danny Amendola
He's continuously a health risk. Plus, Amendola's role is too similar to Edelman's. If Edelman gets hurt, add Amendola immediately. Until then, Amendola will just be a late round flyer or potential waiver wire acquisition.
Tight end: Rob Gronkowski
There is little doubt that Gronk is the best fantasy tight end available. His eliteness might even persuade you to draft him in the second round. With over 1,100 receiving yards and 12 TDs last season, I would be hard pressed to stop you. Just remember that he will be without Brady for four weeks. Also, his opponents had an entire offseason to try and gameplan for the outstanding TE.
Placekicker: Stephen Gostkowski
It is simple: team that score points have better fantasy football kickers. Gostkowski will continue to be the best kicker on the board. However, he will also continue to be the biggest reach in the draft. Please, wait on kickers.
Team defense (D/ST):
No Darrelle Revis. That is just one of the players missing from the 2014 Super Bowl winning roster. However, this defense does still play in the AFC East and will get the Jets in Week 16 (potentially your Super Bowl). This could be a defense to stash later in the season. I just wouldn't draft them with one of the early picks in the final rounds.