2 Patriots say they will skip White House visit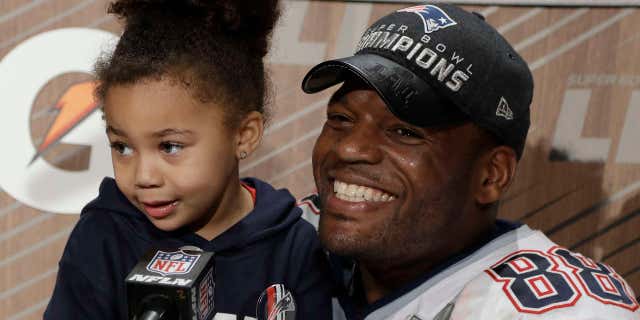 NEWYou can now listen to Fox News articles!
Two New England Patriots have already decided to skip the team's White House visit after defeating the Atlanta Falcons in a wild Super Bowl finish on Sunday.
Tight end Martellus Bennett and defensive back Devin McCourty said hours after the game was over they will not visit the White House with the rest of their teammates for the photo-op with President Trump.
Bennett said after the 34-28 victory that he's "not going to go" to the traditional meet and greet with the president.
He added that he wasn't worried about any retribution from Patriots owner Robert Kraft for the move, despite Kraft being friends with Trump. He said he thinks the team believes "in whatever I want to do."
McCourty joined Bennett's boycott of the White House, telling Time Magazine in a text message Monday that he didn't "feel accepted in the White House."
"With the president having so many strong opinions and prejudices I believe certain people might feel accepted there while others won't," McCourty added.
Bennett and McCourty were both active participants in Colin Kaepernick's protest against racial and economic inequality, which the 49ers quarterback started in a preseason game and continued throughout the regular season by kneeling during the National Anthem.
The two Patriots players wouldn't be the first athletes to skip the traditional White House visit.
Boston Bruins goalie Tim Thomas skipped the photo-op with President Obama in 2014 after the team won the Stanley Cup because he thought the federal government was threatening the Rights, Liberties, and Property of the People."
Baltimore Ravens center Matt Birk also skipped the White House visit in 2013 because of Obama's support for Planned Parenthood.
"I am Catholic," Birk told KFAN-AM at the time. "I am active in the pro-life movement, and I just like I couldn't deal with that. I couldn't endorse that in any way."
The Associated Press contributed to this report.