2 knee injuries send Duke women tumbling from Final Four contender to early exit from NCAAs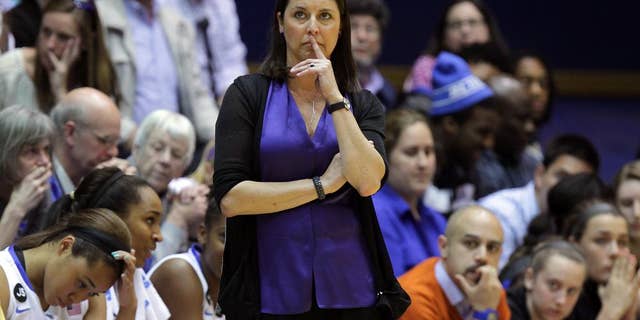 DURHAM, N.C. – For Duke's senior class, this wasn't how it was supposed to end.
The Blue Devils seemed ready to take that next step to the Final Four after losing in the regional finals the previous three seasons.
But their careers ended with a different historical footnote: The Blue Devils' first NCAA tournament loss at home since 1996.
The Blue Devils (28-7) ended up with no healthy point guards after season-ending knee injuries to Chelsea Gray and Alexis Jones. Coach Joanne P. McCallie says there was "a lot of pride, a lot of hurt" in the locker room following Duke's 74-65 loss to DePaul in the second round of the NCAA tournament.
For the second straight year, Duke heads into the offseason wondering what could have been.