192nd pick says he might be the fastest player in the NFL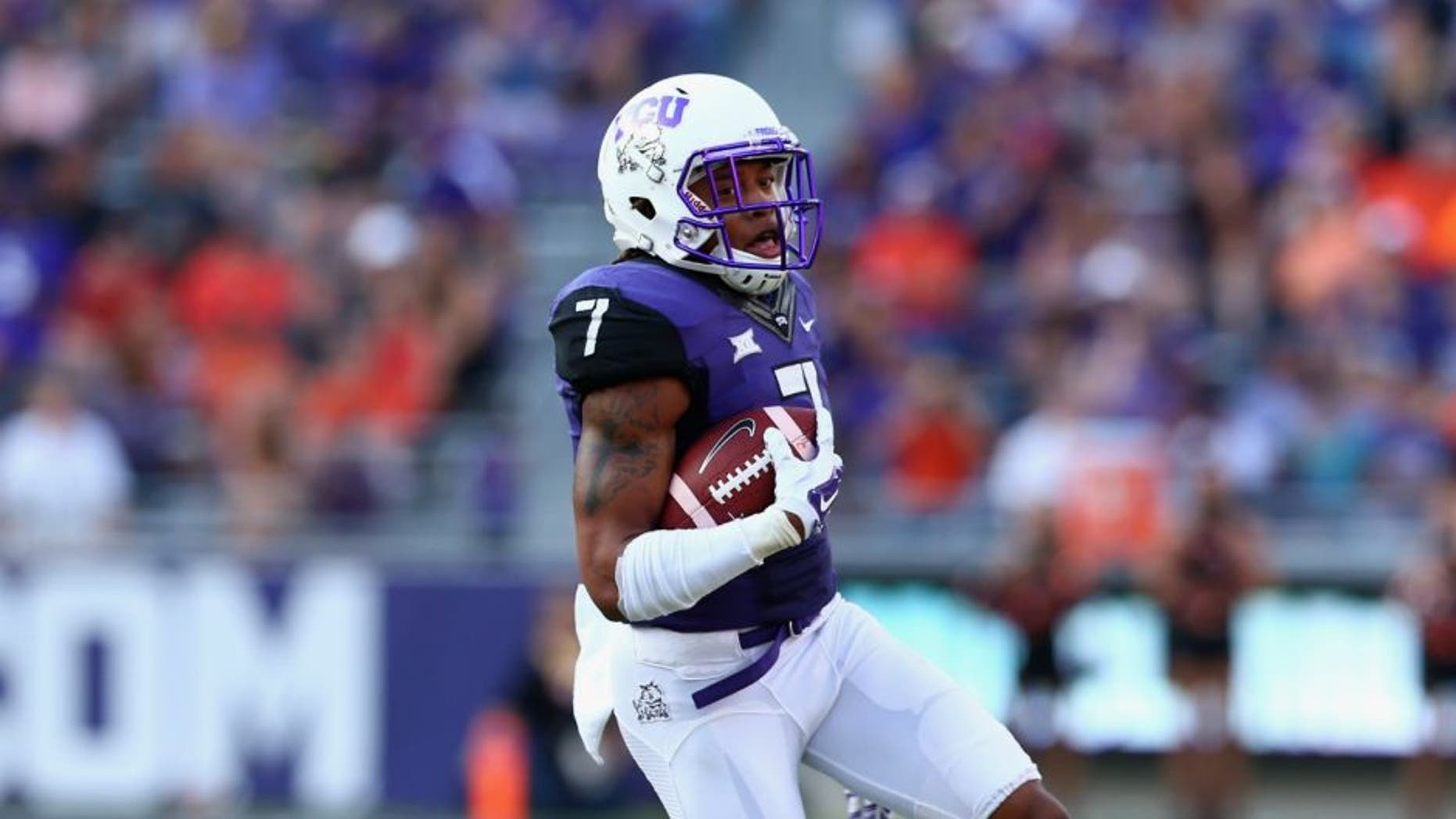 The Buffalo Bills selected former TCU star receiver Kolby Listenbee with the 192nd overall pick in the 2016 NFL Draft, and though Listenbee is recovering from surgery to repair a sports hernia, he made some bold claims about what he'll bring to the team. Listenbee said Saturday that if he wasn't playing football, he could be an Olympic sprinter.
Via ESPN:
"I'm the fastest player probably in the NFL. So I bring speed, I got great hands. Right now, I got a chip on my shoulder because I got to go out there and show what I have and I mean.... I mean, I think my track time says enough. I don't even need to run the 40. I got drafted. I mean, Coach has seen me, what I can do."
Listenbee ran track at TCU in addition to playing football, and has personal bests of 10.03 seconds in the 100-meter dash (less than half a second slower than Usain Bolt's world record) and 20.6 seonds in the 200-meter (1.41 seconds slower than Bolt). While dealing with his sports hernia at the NFL Combine, Listenbee posted a 40-yard dash time of 4.35 seconds, four hundreths of a second slower than Keith Marshall.
Listenbee caught 30 passes in 2015 for 597 yards (an average of 19.9 yards per catch) and five touchdowns.