19-year-old Sage Northcutt submits Cody Pfister for second UFC win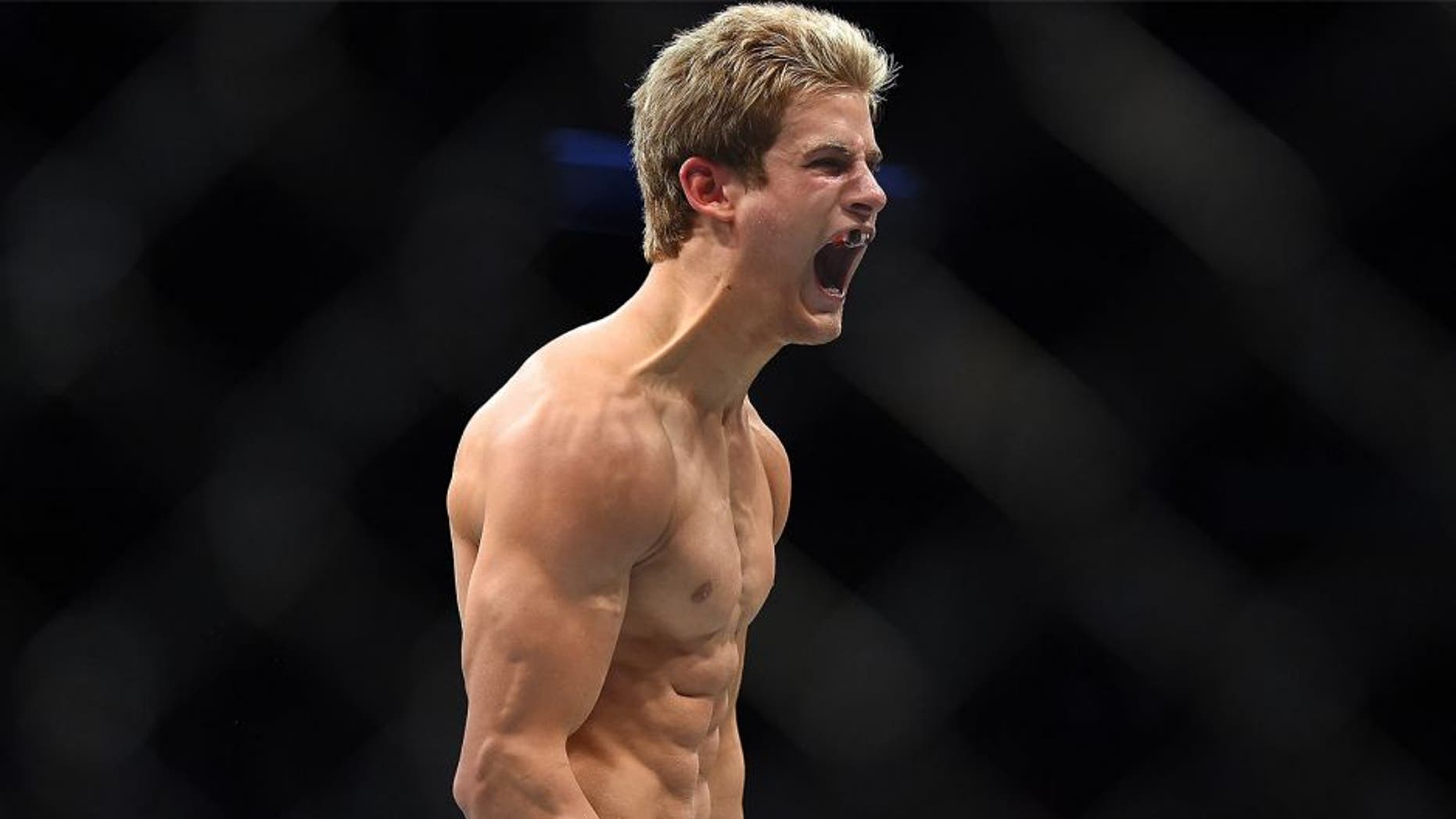 19-year-old Sage Northcutt earned his second UFC victory in three months after submitting Cody Pfister in the second round of their UFC Fight Night bout in Las Vegas.
Northcutt had a lot of eyeballs on him, but the teenager showed no signs of weathering under the pressure of the moment as he kept a smile on his face form the start of the fight until the end.
As soon as the fight began, Pfister rushed forward and landed a takedown on Northcutt, but he struggled to get out of the underhooks the 19-year-old used to lock him up on the ground.
Pfister did a good job maintaining control, however, and he never let up on the pressure to land shots and keep Northcutt grounded. Despite Pfister staying busy on the ground, the referee decided to stand the fight up and Northcutt immediately shot in for a double-leg takedown of his own.
Northcutt advanced his position and eventually landed in mount where he begin looking for a head-and-arm choke before time ran out in the round.
At the start of round two, Northcutt looked for another takedown but instead switched to a guillotine choke before pulling guard.
Northcutt locked it up and as the hold got tighter, Pfister had no choice but to tap out or go to sleep.
The stoppage came 41 seconds into the second round.
Northcutt had to fight out of his first bit of adversity after giving up the takedown, but he was never in any real trouble from Pfister on the ground before locking up the submission to get the win in round two.
Northcutt has now won his first two fights in the UFC, but it's likely the 19-year-old prodigy will still carry a big target on his back with other lightweights looking to stop the hype train he's riding since his debut.