12-year-old Barcelona player scores jaw-dropping free kick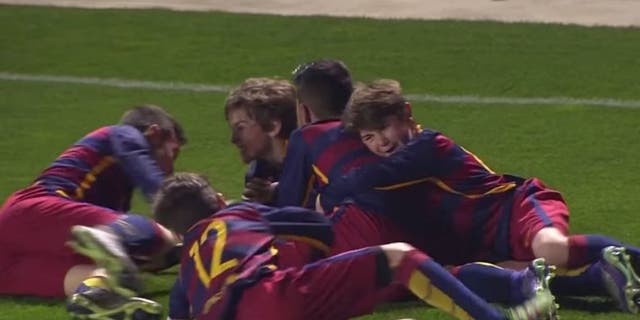 Barcelona's Alevin A team beat Real Madrid 2-0 in a miniature Clasico Saturday, which featured one of the craziest free kicks of the year from 12-year-old midfielder Toni Caravaca. After being thrown to the ground by an opponent some 35 yards away from the goal (at around the 2:15 mark in the video above), Caravaca curled a perfect free kick into the top left corner that the Real Madrid goalkeeper had no chance to save.
This little Real Madrid player's reaction says it all.