12 amazing photos of the Penguins' Stanley Cup celebration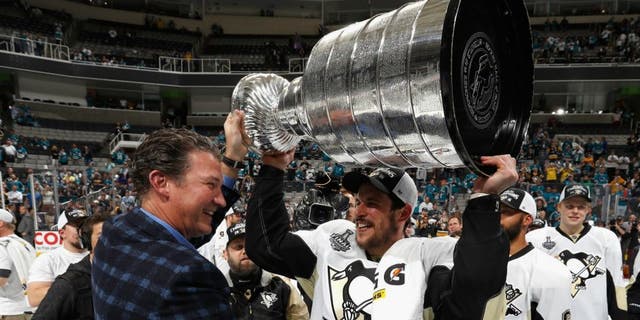 NEWYou can now listen to Fox News articles!
The Pittsburgh Penguins won the Stanley Cup for the second time since 2009 and the fourth time in franchise history, beating the Sharks 4-2 in the series with a 3-1 win on the road Sunday night. Sidney Crosby won the Conn Smythe Trophy for being the MVP of the playoffs, and things got a little wild in the locker room afterwards.