10 fast (and interesting) facts about the Sprint Unlimited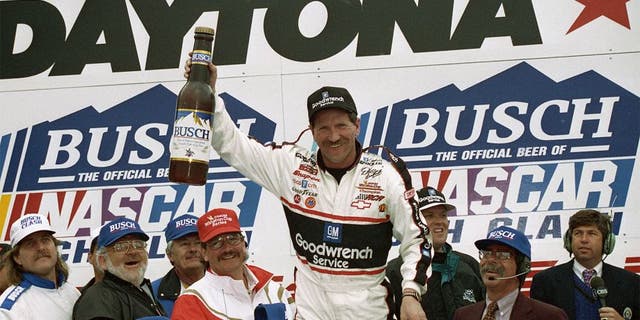 The lengthy off-season is at long last over, and NASCAR racing resumes Saturday night with the running of the Sprint Unlimited at Daytona International Speedway (FOX, 8 p.m. ET).
Here are 10 fast facts about NASCAR's kickoff race:
10. The late Dale Earnhardt holds the record for most Sprint Unlimited race victories with six.
9. Dale Jarrett, Tony Stewart and Kevin Harvick have each won this race three times.
8. Seven different automobile brands have won this race: Chevrolet, 20; Ford, 7; Toyota, 3; Buick, Oldsmobile and Pontiac, 2 each; and Dodge, 1.
7. The closest finish in the history of this event came in 2012, when Kyle Busch beat Stewart by 0.013 seconds.
6. The record average speed for this race is 197.802 miles per hour, set by Bill Elliott in 1987.
5. The smallest Sprint Unlimited field was seven cars in 1981; the largest was 28 cars in 2009.
4. This will be the first Sprint Unlimited since 1993 that doesn't have the No. 24 Hendrick Chevrolet in the field.
3. In 1982, Bobby Allison became the first and so far, only, driver to win the Sprint Unlimited, Daytona 500 and Coke Zero 400 in the same season.
2. Seven drivers have won the Sprint Unlimited and the NASCAR Sprint Cup Series championship in the same season. The late Dale Earnhardt did it four times, making him the only driver to do it more than once.
1. Since its inception in 1979 as the Busch Clash, the Sprint Unlimited has had three different names -- Bud Shootout was the other one -- and 13 different formats.