Zookeeper's heartfelt tribute to world's oldest Sumatran orangutan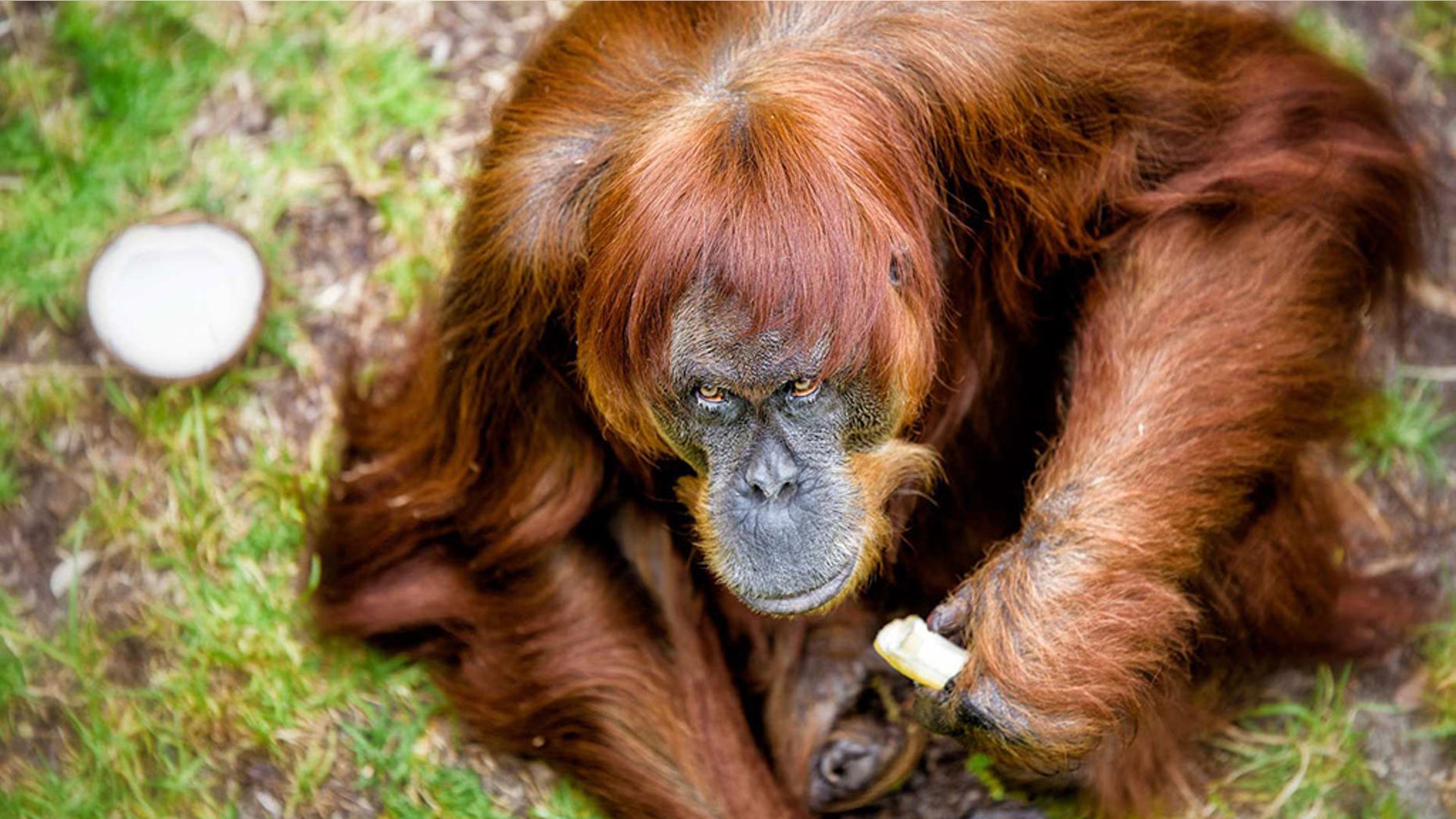 A keeper at Perth Zoo has written a beautiful tribute to the world's oldest Sumatran orangutan after she passed away at the age of 62.
Primate keeper Martina Hart worked with Puan for almost 18 years and shared her thoughts on the time she spent with the "grand old lady" through a heartfelt message published in the West Australian.
"It feels quite surreal to have said goodbye, we all know that life isn't infinite, but for some reason Puan has always just seemed to be the one who might prove us wrong," Ms. Hart wrote.
"Puan is one of the more difficult members of our colony to write about — she's not as outgoing as Sekara, as sweet as Utama or as placid as Dinar, but she certainly holds a special place in everyone's hearts, and her legacy is quite simply incredible."
It is believed Puan was born around 1956 but she may have been even older as she spent her early life in the jungles of Sumatra.
She was later taken from the wild and placed in captivity and in 1968 was gifted to Perth Zoo by the Sultan Johore of Malaysia in exchange for some native Australian animals.
In 2016, when Puan reached her 60th birthday, she earned her spot in the Guinness World Records as the oldest living Sumatran orangutan in the world.
Though Puan wasn't as affectionate as some of the other orang-utans, she had a profound impact on all the people who cared for her across the past 50 years.
"To look at Puan is to look into the eyes of an animal (and I find even saying 'animal' to feel slightly disrespectful) who has seen so much in her lifetime that the mind boggles," Ms. Hart wrote.
"Puan was a 'hands off' individual. She was somewhat aloof, I remember being told early in my career — 'Puan will decide when and if you may touch her'!"
Ms Hart recalled how the elderly primate would tap her foot impatiently if the keepers weren't quick enough with bringing out her dinner or kept her inside for longer than she liked.
Puan leaves behind an impressive legacy. She well exceeded the life expectancy of Sumatran orang-utans, with most not living past the age of 50.
She has 11 children of her own and is a grandmother and a great-grandmother.
Overall she has 54 descendants, with 29 still living around the world in Australia, Europe, United States, Singapore and Sumatra.
Her genetics count for just under 10 percent of the global captive population.
Even as she aged Ms Hart said Puan still remained the "matriarch" and "dignified lady" they had always known her to be.
"Puan demanded and deserved respect, and she certainly had it from all her keepers over the years," she wrote.
"I feel so grateful to have been in her life, albeit to have been such a small part of her life. But to me she'll always remain a big part of my life."
She added that her legacy as a wild-born orangutan will be carried on by her great-grandson Nyaru who is currently living in the jungles of Sumatra.
Ms. Hart finished the tribute by saying she will always remember Puan as a "beautiful lady" who, despite living in captivity, maintained her independence.
"Rest in peace Puan, may you climb happily in the jungles of the sky," she wrote.
"Thank you for giving us your legacy, and I promise we'll look after your family."
This story originally appeared in news.com.au.