Zebra finches get drunk for science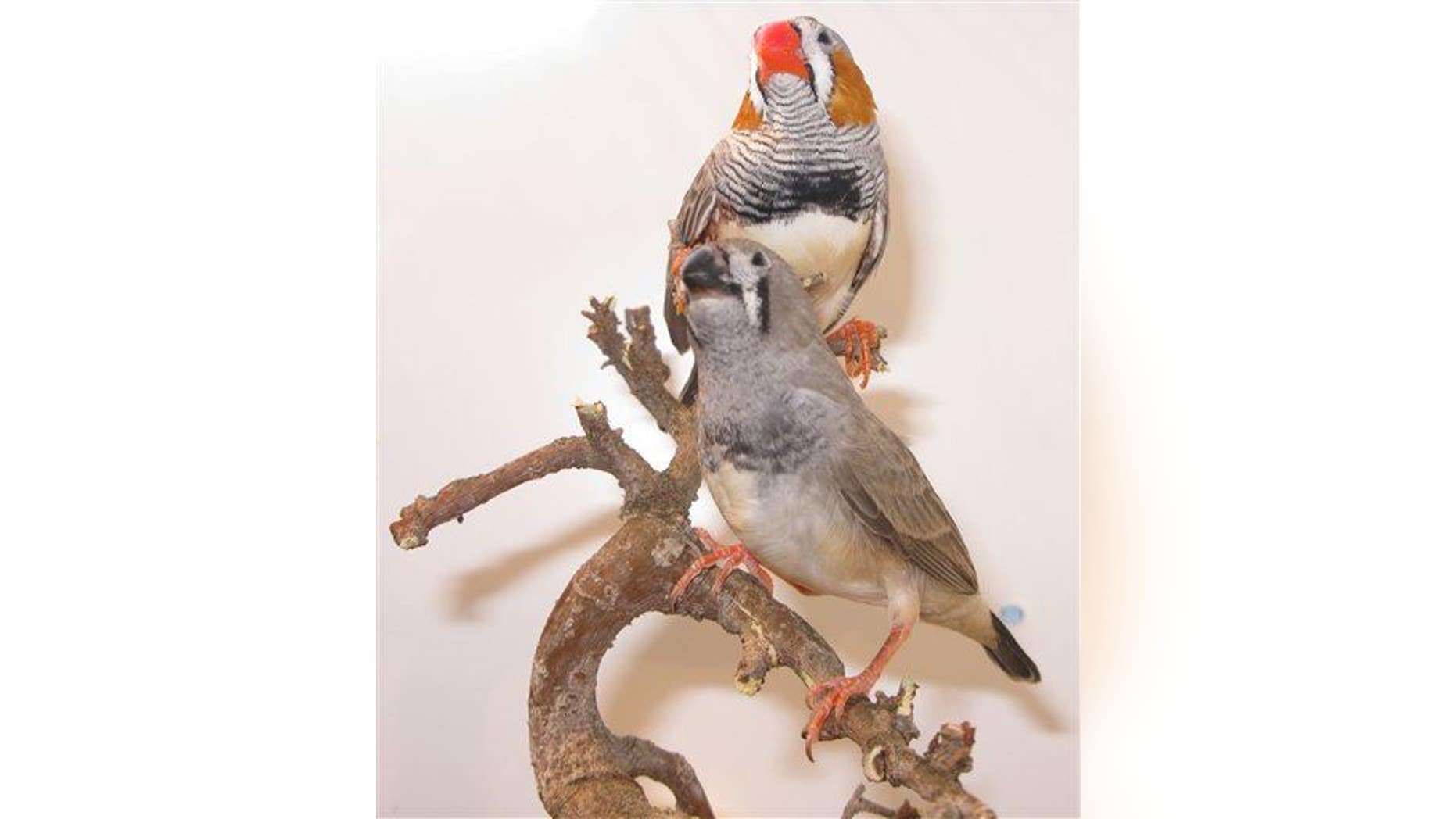 Not many people count getting zebra finches drunk as their job. But researchers at the Oregon Health and Science University did just that to study how alcohol affects the birds' ability to sing—and to learn more about how it affects the human brain, Smithsonian reports.
Birds are a great case study for how people use language, and zebra finches in particular are well suited, adds New Scientist. Each male zebra finch has a signature tune, which helps them in the mating game.
"We just showed up in the morning and mixed a little bit of juice with 6% alcohol, and put it in their water bottles … They seem(ed) to tolerate it pretty well and be somewhat willing to consume it," researcher Christopher Olson tells NPR.
Researchers found the birds loved to sing while drunk—at a BAC of .05% to .08%—but didn't do so well. Their songs were "slurred, quieter ... and disorganized," adds Smithsonian.
Olson calls it their "husky bar voice." What most interested researchers was the effect alcohol had on adolescent birds. Month-old birds got 3% ethanol in their water bottles for 90 days and researchers immediately saw the effects.
Zebra finches tend to test out different tunes before settling on their own, but birds who drank gave up after only 55 days of trying and opted for a simple tune, New Scientist adds.
Researchers think alcohol damaged their brains' ability to learn. And the effect was permanent—adult birds can't learn new songs. Researchers say this could reveal the effect of binge drinking on teenagers.
(Songbirds can tell when a tornado is coming.)
This article originally appeared on Newser: Like People, Drunk Finches Sing Terribly
More From Newser