Young CEO of biotech company just got barred from running labs for 2 years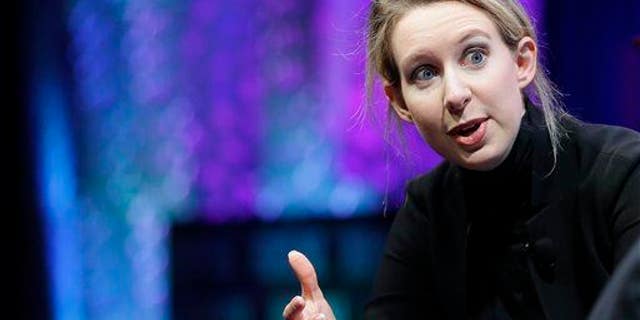 NEWYou can now listen to Fox News articles!
It's been a rocky road of late for biotech company Theranos and its beleaguered founder, Elizabeth Holmes, and a new major roadblock has now emerged, the Wall Street Journal and AP report.
Per a press release issued Thursday evening, the company announced it received a notice from the Centers for Medicare & Medicaid Services, and it wasn't good news: In response to a 2015 review of Theranos' lab in Newark, Calif., sanctions have been issued, including an undisclosed financial penalty, no more Medicare or Medicaid payments for lab services, and revocation of regulatory approval—which includes a ban on Holmes "owning, operating, or directing a lab" for at least two years.
"We accept full responsibility for the issues at our laboratory in Newark," Holmes says in the release, noting Theranos has already started "comprehensive remedial actions," including "rebuilding the Newark lab from the ground up." Holmes adds the company is "disappointed" by the feds' decision but is "committed to fully resolving all outstanding issues." The revocation won't take place for another 60 days, but the Newark lab won't be doing patient testing during that period; its Arizona lab, however, will still be open for business.
The Journal notes the sanctions could be put off if Theranos appeals the CMS decision, though it adds that such appeals have rarely been won. (This just weeks after Theranos got dumped by Walgreens.)
This article originally appeared on Newser: Theranos Chief Banned From Running Labs for 2 Years
More From Newser