Wreck of steamship found in Lake Ontario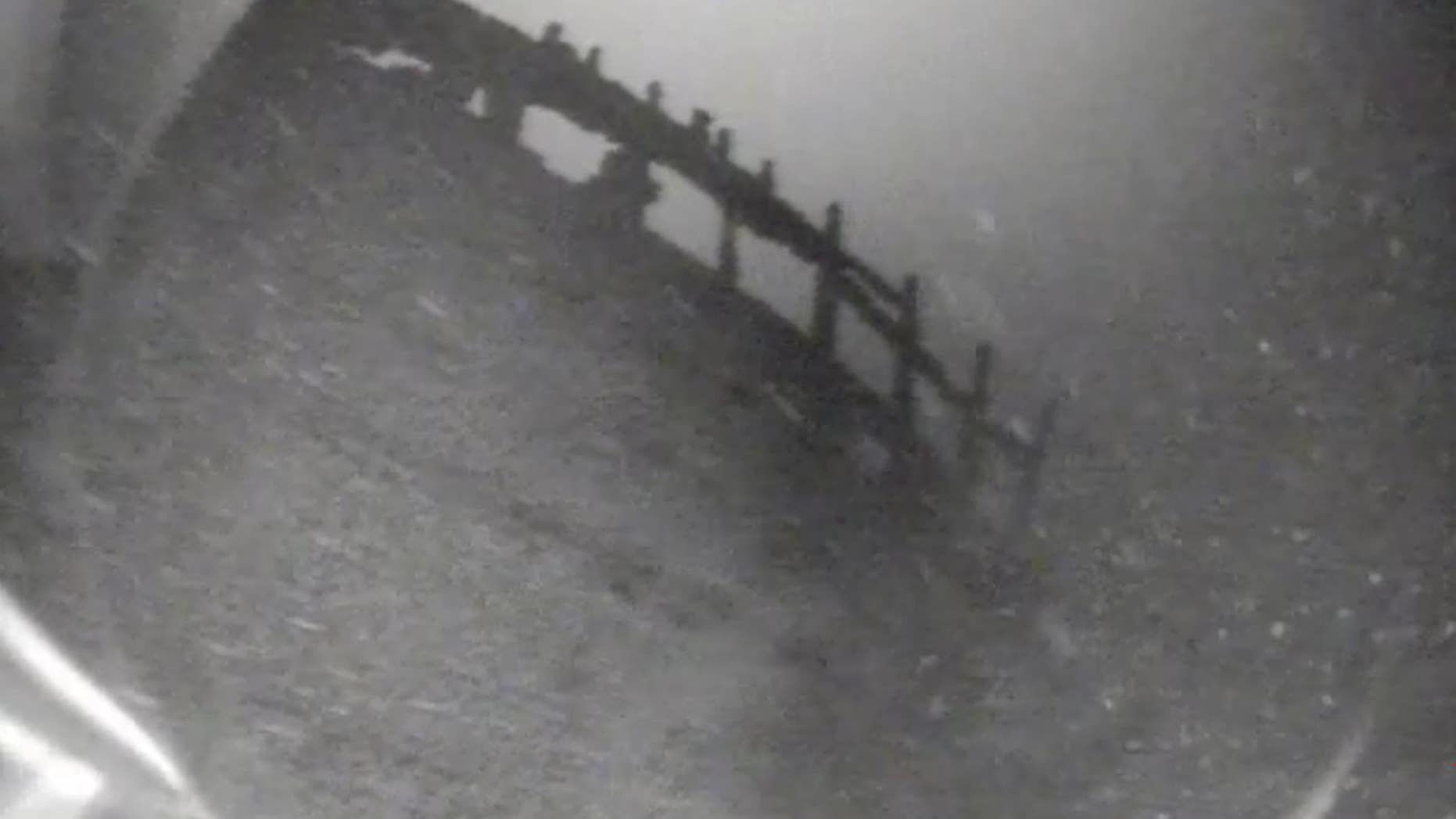 Explorers have found the wreckage of a steamship that was lost in a storm on Lake Ontario in 1862, making it the oldest vessel of this kind found in local waters.
Jim Kennard and Roger Pawlowski located the shipwrecked steamer Bay State in deep waters near Fair Haven, N.Y by using high resolution side scan sonar system. Grainy Images show the ship – that went down on its way to either Cleveland or Toledo with as many as 18 passengers and crew - resting on the lake bottom.
Related: Shipwreck hunters make rare find on Lake Ontario: Air Force Plane that went down in '53
The wreck was first spotted in August 2015, when sonar from the lake bottom spiked up on the boat depth finder just before an image of a shipwreck appeared on the side scan sonar system.  The wreck was then surveyed from several different viewpoints, helping evaluate its size and identity. The surveys also showed that the ship had started coming apart for almost a quarter of a mile, leaving debris in its wake before eventually sinking to the bottom of the lake.
To confirm this was the Bay State, the explorers analyzed the size, shape, type, location, and conditions causing the wreck. The technical divers reported viewing the propeller and a large opening on the port side of the ship for loading cargo. An article on the loss of the steamship Bay State in the Oswego Commercial Times newspaper from November 4, 1862 also helped provide clues to the lost ship.
Related: 17th century shipwreck in Lake Michigan? Maybe
While the discovery of this steamship is significant, finding a ship wreck in the Great Lakes is not.
There are estimated to be from 6,000 to 8,000 ships that wrecked in the Great Lakes, with over 600 occurring on Lake Ontario. Many of these ships were wrecked or burned in a harbor or were driven on-shore where they were broken apart.
Today, there are over 200 ships that still remain in Lake Ontario.