Wild Animals to Be Banned From Traveling Circuses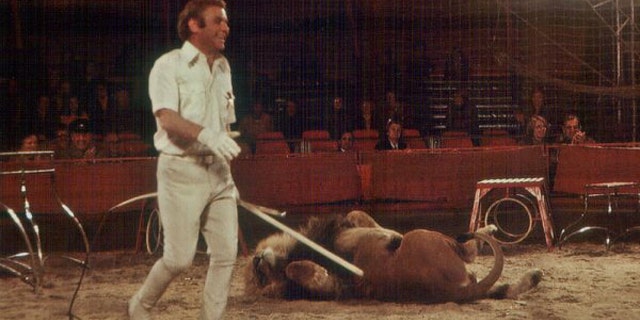 NEWYou can now listen to Fox News articles!
U.K. lion tamers were warned Friday to start looking for new jobs, with a ban on the use of wild animals by traveling circuses set to pass after resounding support from the public.
When asked about using animals like lions and elephants in circuses, 94.5 percent of the British public said a ban was the best option to increase animal welfare standards. An even higher number, 96 percent, said traveling circuses should not be allowed to obtain any new wild animals.
Britain's Animal Welfare Minister Jim Fitzpatrick said, "I agree with the clear view emerging from the huge response to the government's consultation that keeping wild animals to perform in traveling circuses is no longer acceptable. So, I am minded to pursue a ban on the use of these animals in circuses."
The survey, which questioned over 10,000 Britons, was connected in conjunction with Animal Defenders International (ADI) which has been campaigning for 18 years to pass a ban.
ADI Chief Executive Jan Creamer said: "All animals in traveling circuses are compromised by the mobile and temporary nature of the circus, with severe confinement inevitable and physical abuse commonplace. What's more these animals have little or no legal protection, as there are no regulations to protect them under the Animal Welfare Act. A ban has to be the way forward."
The ban would include big cats like lions and tigers as well as elephants, but domesticated animals like rabbits, cats and dogs would still be allowed.