Why Hawaii's Big Island is getting bigger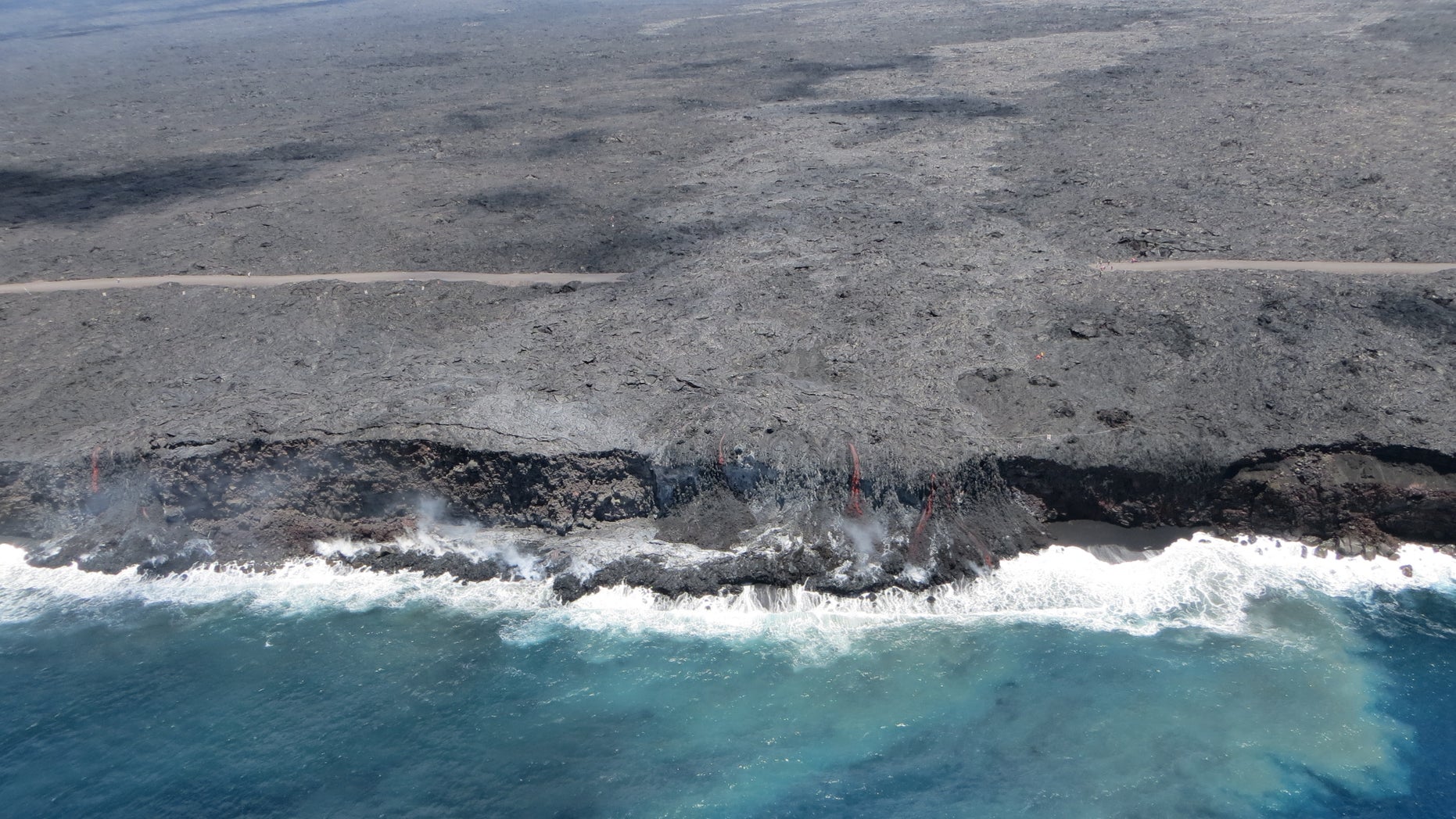 Hawaii's Big Island is getting bigger, and in geological terms it's happening fast. Kilauea, a shield volcano that rose from the sea more than 50,000 years ago, is among the world's most active, and its Pu'u O'o spatter cone has been erupting nonstop since 1983.
But not too long ago a new vent opened on the east side of the crater, spilling lava down the southern side of Kilauea, where it crept its way to the sea in a phenomenon not seen since 2013, reports Motherboard.
"These fragments accumulate along the submarine slope to form a loose foundation that will eventually support overlying lava flows that build the delta above sea level," the USGS reports.
The "spectacular displays" caused by lava colliding with much cooler water can reveal lava that shatters into fragments as tiny as grains of sand and as big as blocks, and the USGS warns that visitors should avoid walking on or near these so-called lava deltas, which can collapse and cause submarine landslides, trigger explosions, or swallow people whole.
Gizmodo reports that all this volatile activity has in the past added hundreds of acres to Hawaii's shorelines; as of right now, the lava flow already spans 787 feet, with visitors (there are thousands) urged to explore using extreme caution.
Catch the Hawaiian Volcano Activity's web cams and multimedia page for regular and live updates. (Many people in the region were nearly lava-locked two years ago.)
This article originally appeared on Newser: Hawaii Is Growing, Courtesy of Lava Flowing Into Ocean