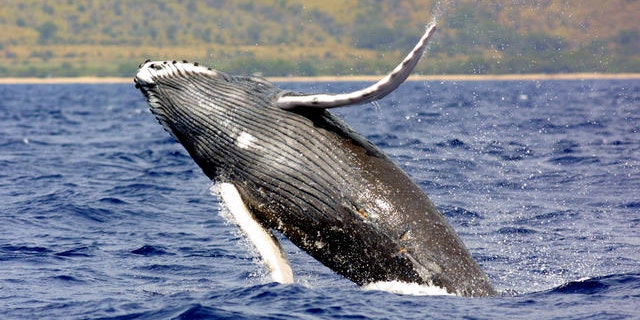 NEWYou can now listen to Fox News articles!
When thinking of traveling to the Dominican Republic, many things come to mind: a tropical drink, sandy beaches, upscale, all-inclusive resorts. And whales?
An often overlooked fact about the island of Hispaniola is the seasonal prominence of humpback whales off the coast of the Dominican Republic. Between the months of January and March, a portion of the humpback whale population migrates to the warm waters of the Caribbean to find their ideal mate, or give birth to the next generation of humpbacks.
According to the World Wildlife Fund, the spectacular winter shows make Samana Bay one of the world's best places to whale watch. The Sanctuary for Marine Animals of the Dominican Republic, established in 1966, is considered one of the first whale sanctuaries in the world.
Apart from the odd visual of nursing mothers huddling in the center, the mating ritual of the humpbacks may be similar to what often occurs on land in typical tourist hotspots. Ecologically speaking, winter in the Caribbean sea is like Spring Break for the humpbacks.
Read more at FoxNewsLatino.