What lurked at the bottom of a canal commissioned by Napoleon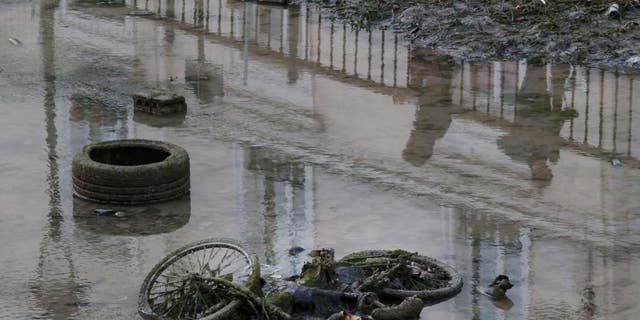 It has been 15 years since Paris last cleaned the Canal Saint-Martin—long enough for the bottom of the waterway to accumulate thousands of wine and beer bottles, dozens of bikes, and at least one gun.
The scenic area along the canal has become what the Telegraph calls the French capital's "hipster epicenter," though residents complain that partyers have turned the canal commissioned by Napoleon Bonaparte more than 200 years ago into a garbage dump.
Ahead of this week's cleanup, authorities had to drain a major portion of the canal and evacuate what turned out to be tons of fish, reports the Local, which notes that Parisians have been amassing on bridges to see what kind of mud-covered treasures the canal yields.
The last cleanup, in 2001, yielded unexploded shells from WWI, gold coins, and safes amid around 40 tons of trash, the Guardian reports. The current cleanup is still underway, but authorities have already found tons more trash, including signs, suitcases, carpets, and, for some reason, a huge number of chairs.
Residents say there seems to be more trash than ever this time around, and they blame the increase on the hip young newcomers they have nicknamed "Bobos." "That's Paris for you, it's filthy," a 54-year-old man who was there for the last cleaning tells the Guardian.
"The last time, I don't remember seeing so much rubbish in it. I despair. The Bobos are using it as a dustbin." (Speaking of Napoleon ...
here's how a neurosurgeon contributed to his undoing.)
This article originally appeared on Newser: Canal Commissioned by Napoleon Gives Up Its Secrets
More From Newser