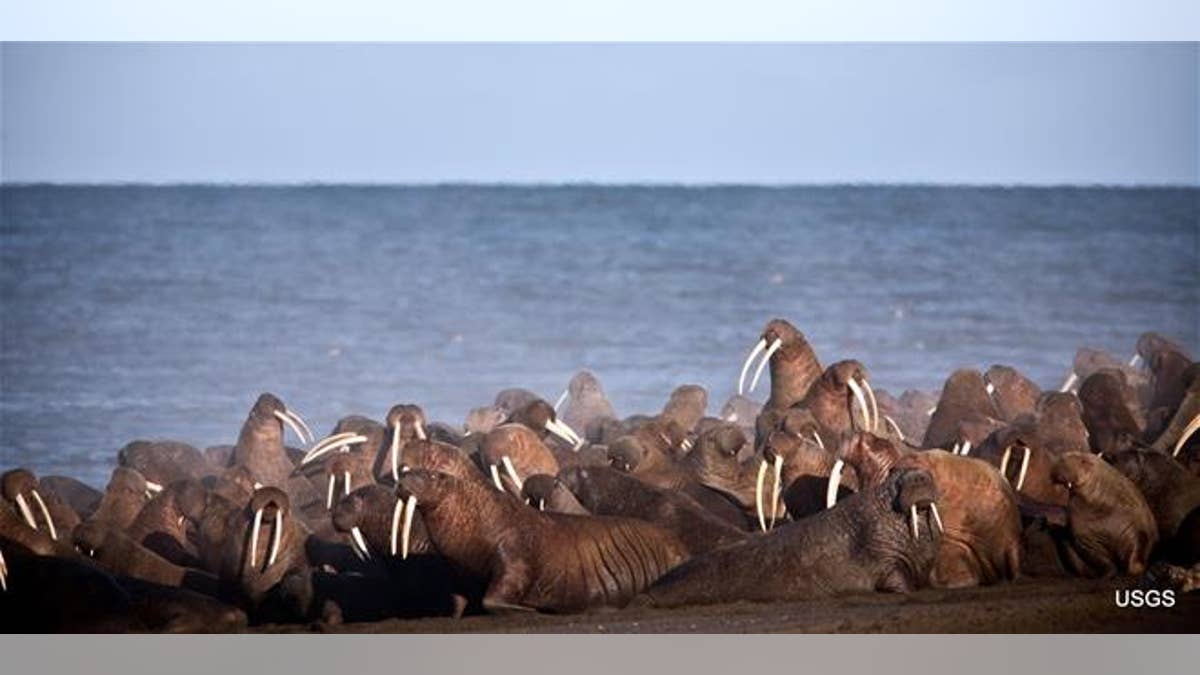 Sign of the times? Several hundred Pacific walruses began amassing on an island off Alaska's northwest coast in the first week of August in what wildlife officials say is the earliest date yet for their annual "haulout." The culprit appears to be shrinking Arctic ice.
Walruses tend to head ashore two weeks after warm temperatures cause sea ice to recede too far north for them in the Chukchi Sea. This year, it happened earlier than ever.
Walruses typically use sea ice for protection and as a home base, particularly for juveniles, while adults dive to the ocean floor for food. But "when that ice retreats to the deeper water, they can't do that," Fish and Wildlife rep Andrea Medeiros tells Alaska Public Media.
For the past several years, a barrier island near Point Lay has served as an alternative home base. Last year, thousands of walruses had arrived there by Oct. 7.
This year, however, the haulout was observed beginning on Aug. 3—a full two weeks ahead of the next earliest date observed back in 2011, reports Alaska Dispatch News.
Medeiros tells the AP that last week some 2,000 walruses were observed on the island, where they're expected to stay until the fall. Hoping to head north to observe the animals? Officials would rather you not.
Not only is it illegal to disturb them, the walruses are known to stampede to the water in response to plane and boat activity in the area, which spells bad news for juvenile walruses.
This article originally appeared on Newser: Walruses Show Up Early in Alaska as Ice Recedes