Virgin Galactic Deal Will Send Scientists Into Space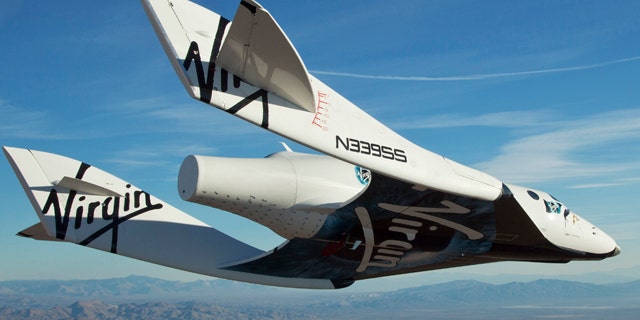 NEWYou can now listen to Fox News articles!
Will scientists fuel Virgin Galactic's private spacefleet?
Virgin Galactic announced Monday morning that the Southwest Research Institute bought two tickets for its scientists to ride aboard the six-passenger SpaceShipTwo. Each ticket costs $200,000. The two researchers will conduct biomedical monitoring, atmospheric imaging and other experiments in microgravity, the Institute said.
"We look forward to the not-so-distant day when entire Virgin Galactic flights are filled with researchers and their experiments," said Alan Stern, associate vice president of SwRI's Space Division and former NASA associate administrator for science.
George Whitesides, president and CEO of Virgin Galactic said the agreement signals the scientific potential of the Virgin spacecraft.
"Virgin Galactic will be able to offer researchers flights to space that are unprecedented in frequency and cost," Whitesides said in a statement. "Science flights will be an important growth area for the company in the years to come."
Engineers are flight testing SpaceShipTwo in California's Mojave Desert. There's no date for when commercial flights will begin.
Built by famed aerospace designer Burt Rutan, SpaceShipTwo is based on a prototype that won a $10 million prize in 2004 for being the first manned private rocket to reach space.
The Associated Press contributed to this story.