U.N. Names New Head to Controversial Climate Change Group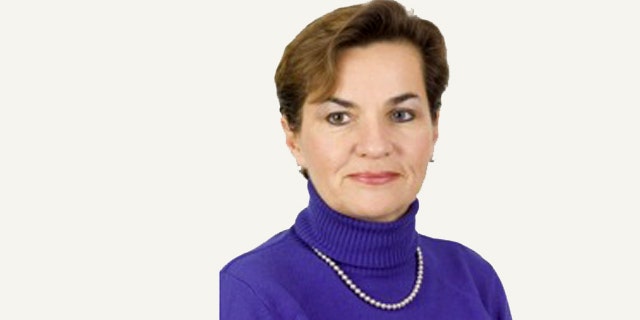 NEWYou can now listen to Fox News articles!
UNITED NATIONS -- Secretary-General Ban Ki-moon on Monday appointed Christiana Figueres of Costa Rica as the new U.N. climate chief. She is an expert on climate negotiations and the daughter of the country's former president.
Figueres, who has been a member of Costa Rica's negotiating team on climate change since 1995, will replace Yvo de Boer as executive secretary of the U.N. Framework Convention on Climate Change.
De Boer's resignation came in the wake of the continuing climate-data scandal -- a story that began with the leak of stolen e-mails from top climate scientists and led to revelations of sloppy science, efforts to suppress dissenting opinions and ultimately flaws in the U.N.'s top climate policy document.
His resignation also came two months after a disappointing climate summit in Copenhagen that ended with a nonbinding accord brokered by President Barack Obama promising emissions cuts and immediate financing for poor countries -- but even that failed to win consensus agreement.
U.N. spokesman Martin Nesirky said Monday the appointment was made after consultations with parties to the convention.
"(Ms.) Figueres is an international leader on strategies to address global climate change and brings to this position a passion for the issue, deep knowledge of the stakeholders, and valuable hands-on experience with the public sector, non-profit sector and private sector," he said.
Figueres, 53, will take the helm just five months before 193 nations reconvene in Cancun, Mexico, in December for another attempt to reach a worldwide legal agreement on controlling greenhouse gas emissions.
Figueres has a long history with the climate change convention: From 2007 to 2009 she was vice president of its bureau, representing Latin America and the Caribbean, and over the years she has chaired numerous international negotiations.
Her father, Jose Figueres, who led the 1948 revolution and founded modern democracy in Costa Rica, was president of the country three times. Her mother, Karen Olsen Beck, served as Costa Rican ambassador to Israel in 1982 and was elected a member of Congress from 1990-1994.
Figueres graduated from Swarthmore College in 1979 and received a master's degree from the London School of Economics.
In 1994, she became the director of the technical secretariat of the Renewable Energy in the Americas program, today housed at the Organization of the American States. The following year she founded and became executive director of the Center for Sustainable Development in the Americas, a nonprofit organization dedicated to promoting the participation of Latin American countries in the Climate Change Convention.
She is married, has two daughters and is based in the United States, outside Washington, D.C.