U.K. Job Office Apologizes for Anti-Jedi Discrimination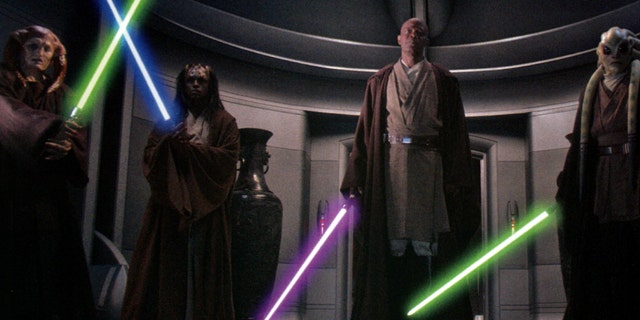 NEWYou can now listen to Fox News articles!
A believer in the Jedi religion won an apology from a job center that threw him out for refusing to remove his hood.
Star Wars fan Chris Jarvis, 31, was told he would have to leave if he did not take it down. Chris is a member of the International Church of Jediism -- yes, a church based on the science fiction films -- whose doctrine states that followers should be allowed to wear hoods.
But when he protested, security escorted him from his local job office in England. He filled out a complaint form -- and received a formal letter from the JobCentre Plus branch's boss just three days later.
Wendy Flewers apologized, adding: "We are committed to provide a customer service which embraces diversity and respects customers' religion."
Chris said: "I was just standing up for my beliefs. Muslims can walk around in whatever religious gear they like, so why can't I?"
Southend Jobcentre Plus refused to comment. A Department for Work and Pensions spokesperson said: "Customers may be asked by Jobcentre staff to remove their helmets and hoods for security reasons."