Truck full of eels leaves slippery mess on Oregon highway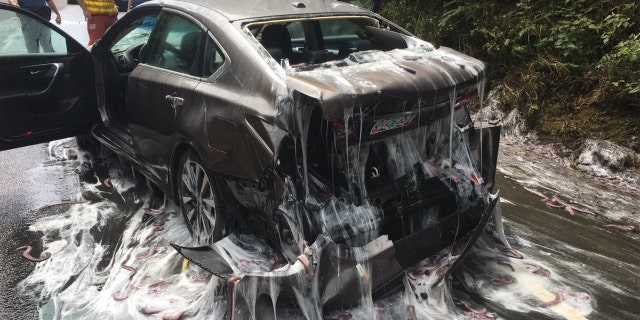 A truck loaded with eels overturned on U.S. 101 in Oregon on Thursday, sending the slippery sea creatures sprawling across the highway.
The eels were enroute to North Korea for "consumption," according to the Oregon State Police, who tweeted photos showing a sedan covered in the slimy cargo.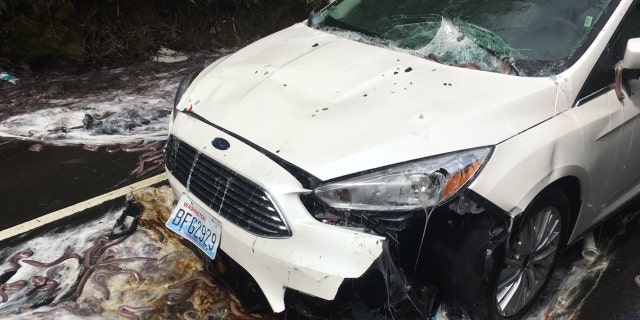 A video depicts the slimy creatures being bulldozed off the roadway. Eels can range in size from two inches to 13 feet long, and weigh up to 55 pounds. They are popular in various Asian cuisine.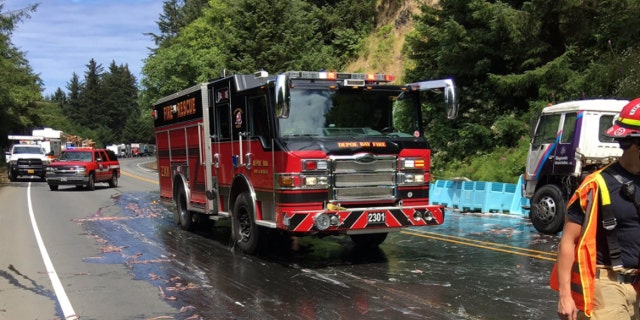 The Oregon Department of Transportation warned travelers of delays as the highway has been shut down to one lane in the area of the crash.
No one was injured during the incident according to the Depoe Bay Fire District.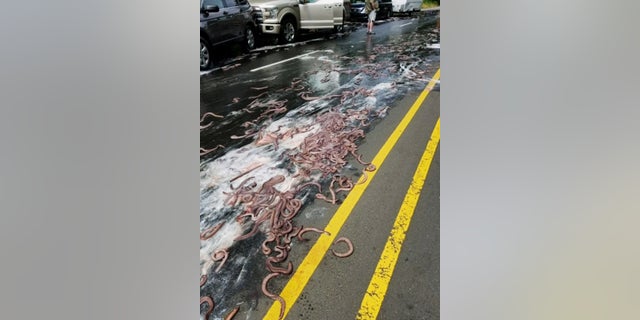 For more on this story check out Oregon Live.