Treasure hunters go after gold lost in wreck off Boston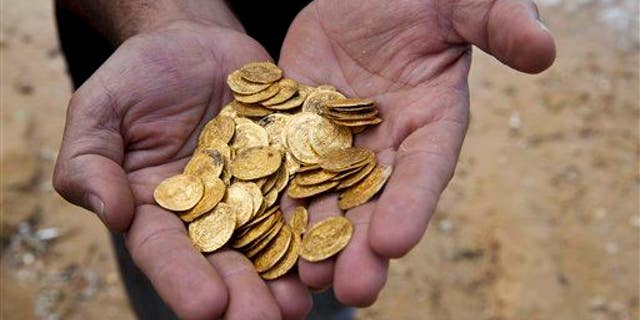 Last summer, a team from Endurance Exploration Group used a remotely operated vehicle—or ROV—to recover a glass bottle, a chamber pot fragment, and a piece of china that had been sitting on the seabed some 1,000 feet below the Atlantic Ocean's surface for more than 150 years.
It was confirmation that they had discovered the resting place of the SS Connaught, a 370-foot-long steamer that sank April 21, 1860, about 100 miles from Boston.
Now, Endurance is formulating a plan to retrieve the Connaught's suspected bounty: millions of dollars in gold coins. In a lengthy BBC piece, Chris Baraniuk tells the story of Endurance CEO Micah Eldred's mission to create a profitable shipwreck salvage business, why he chose the Connaught, and the challenges Endurance faces as it undertakes "a subsea engineering job that we're trying to make respectable." Four years ago, Endurance began researching shipwrecks that both contained valuables worth salvaging and for which salvage was technically feasible.
Starting with 1,500 wrecks, they whittled the number to 20. Of those, Connaught was their best bet. Using sonar to scan more than 700 square miles of ocean bottom, the team discovered the Connaught in 2013, as iO9 reported.
The next year, an ROV confirmed the find. In 2015, they recovered artifacts, and they also became aware of an unanticipated problem: Thick fishing nets snagged on the wreckage rose hundreds of feet off the Connaught.
As the team figures out a solution—perhaps in the form of a giant log-gripping claw adapted for maritime use— Eldred tells Baraniuk that he's not motivated by the gold involved.
"The excitement, he says, "comes from building a business that's really complicated." (These repo men of the high seas face challenges of their own.)
This article originally appeared on Newser: Treasure-Hunting Pioneers Set Sights on Wreck's Gold
More From Newser