Tranquilized Bear Stuck in Calif. Tree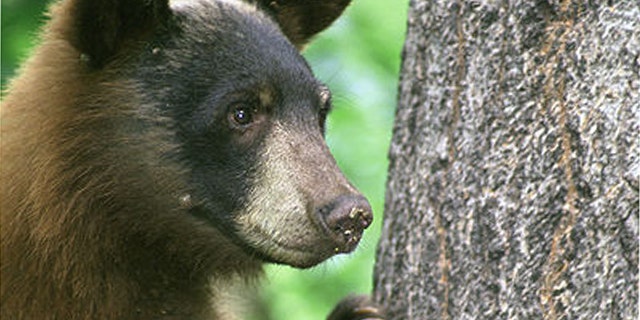 A 200-pound bear was wedged in a tree in Oxnard, Calif., Tuesday after being shot with tranquilizer darts by wildlife officials, the Ventura County Star reported.
Branches under the sedated bear's stomach and waist held it in place and prevented it from falling to the ground, a reporter on the scene said.
The bear was sighted in a fire station parking lot around 2:20am. It then led officers on a chase through apartment complex yards, a cemetery, and finally a condominium complex, where it climbed the tree.
California Department of Fish and Game officials arrived at the scene and shot the bear with tranquilizer darts around 4:30am.
Oxnard firefighters were using a chainsaw to cut away branches in order to gain access to the bear.