Tim Cook, John Kerry, make climate rallying call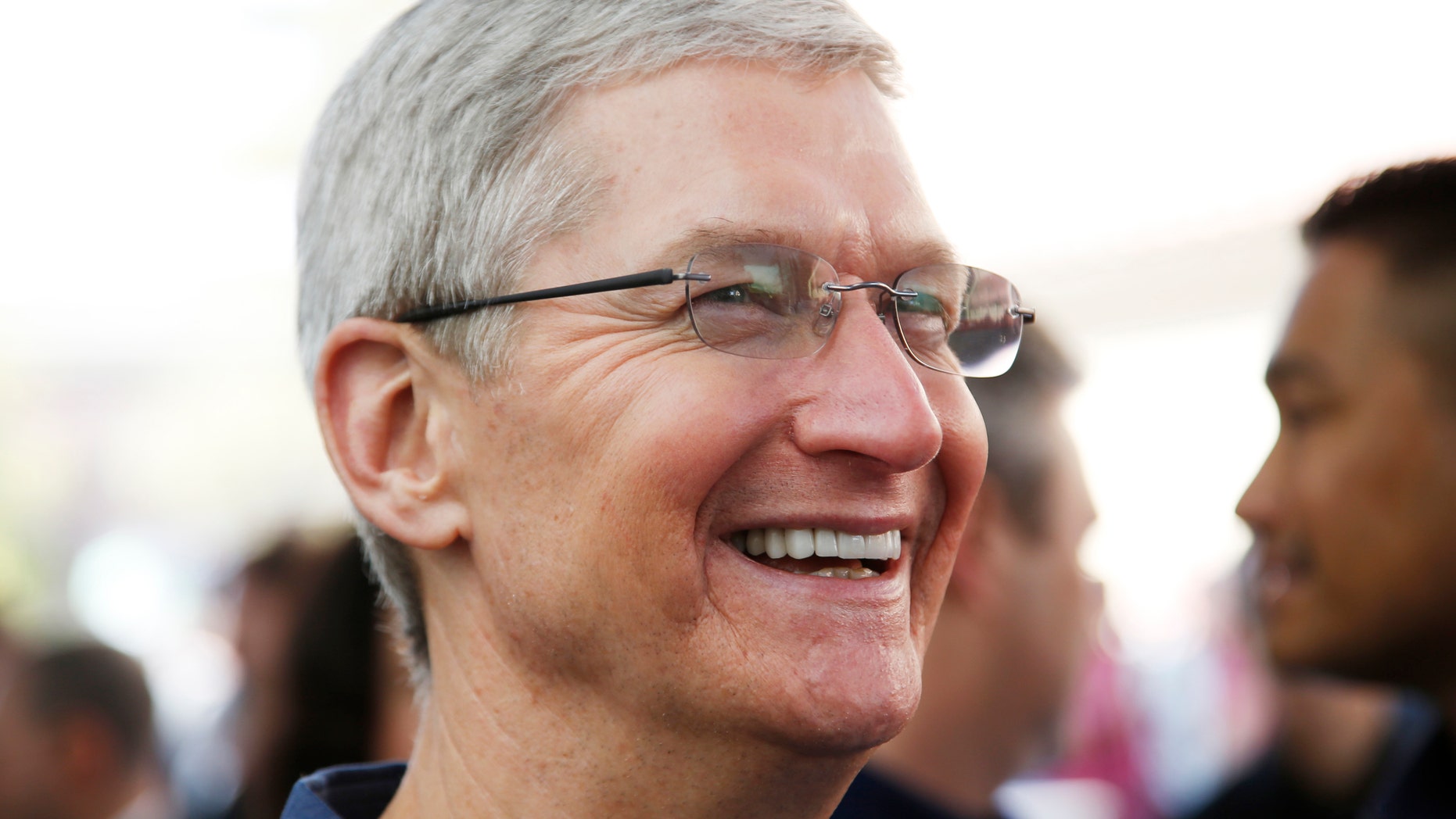 A day after almost 400,000 people took to the streets of Manhattan on the People's Climate March, Secretary of State John Kerry and Apple CEO Tim Cook helped kick off Climate Week NYC.
Climate Week NYC is hosting more than 120 events, activities and meetings in New York through Sept. 28 to support the U.N. Climate Summit, which starts on Sept. 23.
Speaking at New York's Morgan Library, Cook described tackling global warming as a "core value" of his company, according to media reports.
The CEO, who earned a reputation as a logistics guru during his time as Apple's COO, said that the company has addressed its environmental footprint throughout its supply chain, according to Mashable, and cited the environmental checklists that accompany its product launches.
Cook, who described Apple as the largest private owner of a solar farm in America, possibly the world, said that companies' actions around climate change and their environmental footprint, will "drive environmental behavior."
Earlier at the event, Kerry delivered a climate change rallying cry ahead of Tuesday's Summit. Explaining that Mother Nature is "screaming at us" over carbon emissions, Kerry compared climate change to challenges such as terrorism, poverty, and the proliferation of weapons of mass destruction. "[Climate change] ranks right up there with every single one of the rest of those challenges," he said.
"As Secretary of State, I promise you I am personally committed to making sure that this is front and center in all of our diplomatic efforts," he said.
However, Dan Simmons, vice president for policy at the Institute for Energy Research, a Washington, D.C.-based free market think tank, warned that, at a time of political tensions in many parts of the world, other issues should be diplomatic priorities.
"Given the current situation in the world, it seems that national security should be our focus, not climate," he said.
Skeptics have also questioned the effort to cut carbon emissions and reshape the world economy, citing its impact on economic growth.
The U.N. has suffered a number of blows in its push for a climate agreement. Australia's new government, for example, recently repealed its two-year old national carbon tax, and countries such as Canada, Russia, and Japan have refused to sign on for an extension to the Kyoto Protocol to combat greenhouse gases.
Kerry also announced on Monday that the U.S. is committing $15 million to kick-start the World Bank's new pilot auction facility, which aims to establish a guaranteed price for each ton of methane that project developers are cut from their facilities. "Methane is 20 times more dangerous and damaging than carbon dioxide," he said.
A "Flood Wall Street" climate change protest also took place in New York's financial district on Monday.
Follow James Rogers on Twitter @jamesjrogers