Tiger population estimate sparks controversy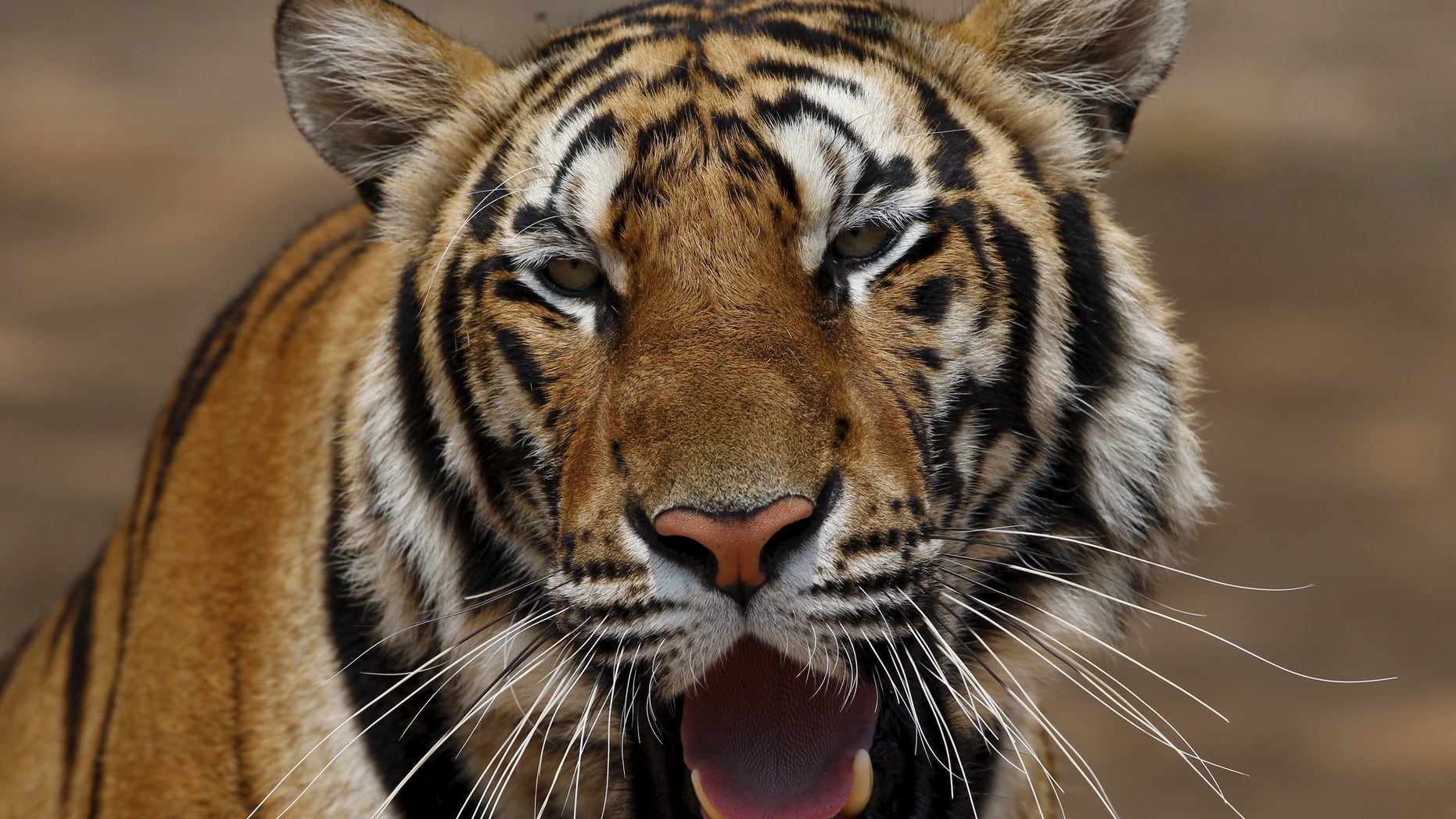 Last month, wildlife conservation organizations got into a spat about big cats.
The fight revolves around an announcement about the number of tigers in the world and the methods used to estimate them.
The controversy began on April 11, when the World Wildlife Fund (WWF) and Global Tiger Forum issued a press release, before a meeting in New Delhi about tiger conservation, that declared that the total number of tigers in the world had been bumped up to 3,890, a healthy increase from a 2010 estimate.
But that announcement didn't sit well with scientists at the Wildlife Conservation Society (WCS), who issued a statement of concern on April 15 in response to the WWF.
"We do not find this report and its implications scientifically convincing," the four scientists who signed the letter declared, referring to the WWF announcement.
"Using flawed survey methodologies can lead to incorrect conclusions, an illusion of success, and slackening of conservation efforts, when in reality grave concern is called for," they added.
Ullas Karanth, a tiger expert and the director of WCS's India programs, as well as one of the letter's signatories, explained that the issue at hand, or paw, is the methods used to arrive at that number.
"The report is merely a compilation of putative 'tiger numbers for large areas' put out by officials of various countries," he told FoxNews.com in an email. "Most of these numbers rely heavily on extrapolations from encounter rates with tiger signs (scats) during extensive but poorly designed surveys."
The resulting numbers, he said, are "totally unreliable."
Survey methods should be rigorous, be carried out annually in "specific reserves," and identify tigers individually, he said.
"At this point we do not have the data, and even a rigorous methodology to get at such a global number," Karanth said, referring to the 3,890 figure of total tigers.
His problem with the WWF report, he added, is that it "endorses a poor methodology," something he called "the North Korean model of wildlife monitoring."
Genette Hemley, the senior vice president of wildlife conservation at the WWF, said that the information they released came from the "best available data."
It came from two sources, she said. One was from the International Union for Conservation of Nature (IUCN), which included input from tiger experts.
"The second set of data, which was the more recent data," Hemley told FoxNews.com, "came from surveys conducted by five countries."
Those nations are India, Bhutan, Nepal, Russia, and Bangladesh. That information "led us to believe that the numbers are ticking upwards in four of those five countries," she added.
She said that survey methods have been improving but could be strengthened.
As for that number of 3,890 total tigers?
"Tigers are notoriously difficult animals to study," Hemley said. "They're nocturnal, they're secretive, they live in dense forests. And so it is not an exact science, but it is getting better all the time." Since WCS published their statement of concern, WWF has responded, further defending their press release and the 3,890 number.
Eric Dinerstein, a tiger expert who has studied the creatures since 1975, and a former chief scientist with the WWF, shed light on the controversy.

One issue is that the 3,890 number of tigers should probably have been presented as a range, with a margin of error, he said.
Another is the way tigers are counted. The old technique is to look for their prints, which is "highly fraught with error" and is less accurate than modern techniques, even if it still provides evidence as to whether or not tigers are present in a given range in the first place. A much more accurate technique, he said, employs camera traps to identify tigers individually— by their stripes or the patterns above their eyebrows.
Also, the scientists at WCS may have felt that the press release from the WWF had an element of "grandstanding" to it, Dinerstein said.
What's more, he added: "There's a large controversy around the Indian numbers."
Some countries are known for counting their tigers carefully, he said. "Bhutan, Nepal, Russia and parts of India have done this methodically," Dinerstein said. "There are other countries that have done it less so."
The good news, he said, is that tigers are known for being able to rebound when given proper conditions, like when they have enough prey to eat; tiger experts have a goal of doubling the population of the big cats. Dinerstein is also co-author on a recent study that provided hopeful news about tiger habitats.
"This debate— it's a bit vitriolic, and I don't think it's that helpful," Dinerstein said. "What we should be focusing on is the tremendous capacity for tigers to recover if given the right kind of circumstance and protection."