The tech behind the Keystone Pipeline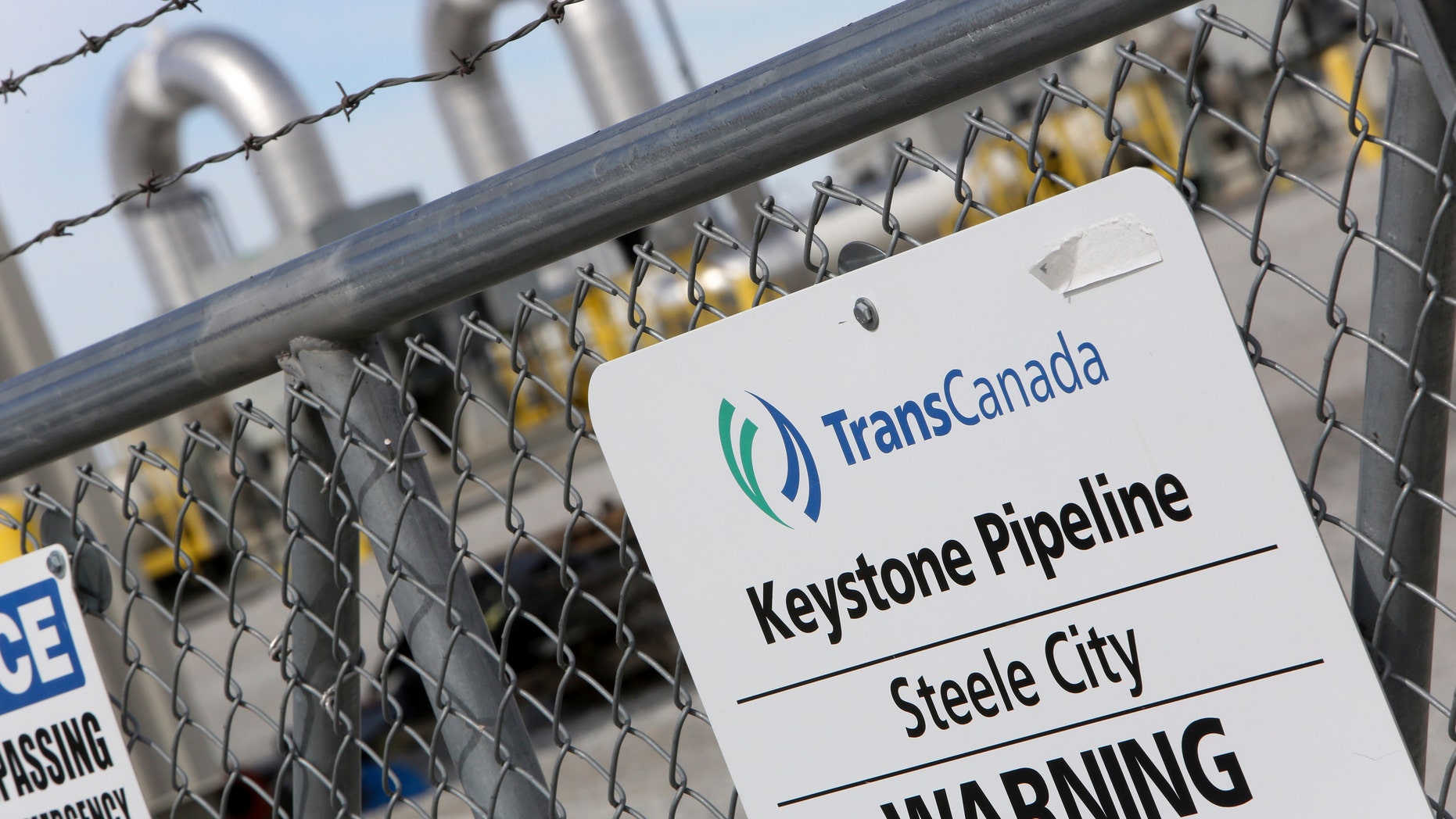 The Obama administration continues to block the controversial Keystone XL pipeline that would transport nearly 35 million gallons of oil a day from Canada to the U.S., citing environmental concerns as the reason. But according to pipeline advocates, it would use the latest technology and best safety features to prevent spills.
What is that technology and how does it work?
Advanced steel is part of it. The current part of the Keystone pipeline that already exists uses 2,638 miles of hardened steel built to "withstand  impact from a 65-ton excavator with 3.5-inch teeth," according to TransCanada, the company behind the Keystone pipeline.
The steel is also coated with alloys to prevent it from wearing out.
"They use all kinds of methodologies to reduce friction. Corrosion inhibition is pretty sexy stuff in this business," Eric Smith, associate director of Tulane University's Energy Institute, told FoxNews.com
Pumping stations are another critical part. All along the pipeline, pumps move the oil using centrifugal force: a motor spins and forces oil to the edges of the pump, which causes more oil to rush forward to take the place of the oil pulled to the edges.
Each pump has 6,500 horsepower – meaning that the pump exerts an amount of power roughly equivalent to that of 6,500 horses. Total pumping power on the existing pipeline is nearly half a million horsepower, according to TransCanada.
Another critical technology is leak detection systems. The existing Keystone pipeline, for instance, has sensors that collect data from 20,000 different points along the pipeline.
If a leak occurs anywhere along the pipeline, the pressure in the pipeline changes, and TransCanada notes that such changes travel through the pipeline at the speed of sound and so can be detected nearly instantly.
The company adds that the pipeline has "fail-safe" mechanisms that automatically reduce oil pressure in the pipeline to safe levels.
TransCanada also has airplanes monitor the pipeline from the sky, using both the eyes of human pilots and a "Laser Spectroscopy Unit" that shoots a laser near the pipeline and then analyzes the reaction of whatever material is hit by the laser beam. TransCanada says this is "capable of identifying tiny methane leaks at patrol altitudes."
The human pilots also catch things. TransCanada reports that one of its pilots once noticed that a circus in Kansas had tethered an elephant to a pipeline stake, which posed a potential threat.
All the layers of security help, say experts.
"It's a belt-and-suspenders kind of approach. You just don't want even minute leaks," Smith said, adding that pipelines are the safest way of moving oil across land.
According to a 2006 study by Environmental Research Consulting using Department of Transportation data, pipelines have spilled far less than trucks or railroads per ton of oil transported.
Critics of President Obama's delay of the Keystone XL construction say the holdup actually makes everyone less safe, as oil producers instead rely on comparatively dangerous railroads for transportation. From 2008 to 2013, the amount of oil transported by rail skyrocketed from 9,500 carloads in 2008 to 41 times that – 407,642 – in 2013.
But many oppose the Keystone XL pipeline, with some warning that the oil transported will come from the Canadian tar sands, which release relatively more greenhouse gasses.
"The oil is far more damaging to the environment when spilled, and much more damaging to the environment to produce," Martin Pasqualetti, a professor at Arizona State University who researches energy policy, told FoxNews.com.
"So, even if the Keystone XL pipeline could be made 100% accident-free (which it cannot), it is a bad idea," Pasqualetti added.
While oil from the Canadian tar sands does produce more CO2 – about 25% more than regular oil, according to U.S. government estimates – it also emits less than coal.
Others say the added benefits of Keystone XL such as jobs and cheaper gas prices make it a no-brainer in light of the technological safeguards.
"It's amazing how much stuff we move around. The U.S. is refining close to 20 million barrels of oil a day, and almost all of it all goes through pipelines. Yet we don't have very many accidents," Smith said.
The author, Maxim Lott, can be reached on Facebook or at maxim.lott@foxnews.com