The reason the Moon warmed up? Blame the astronauts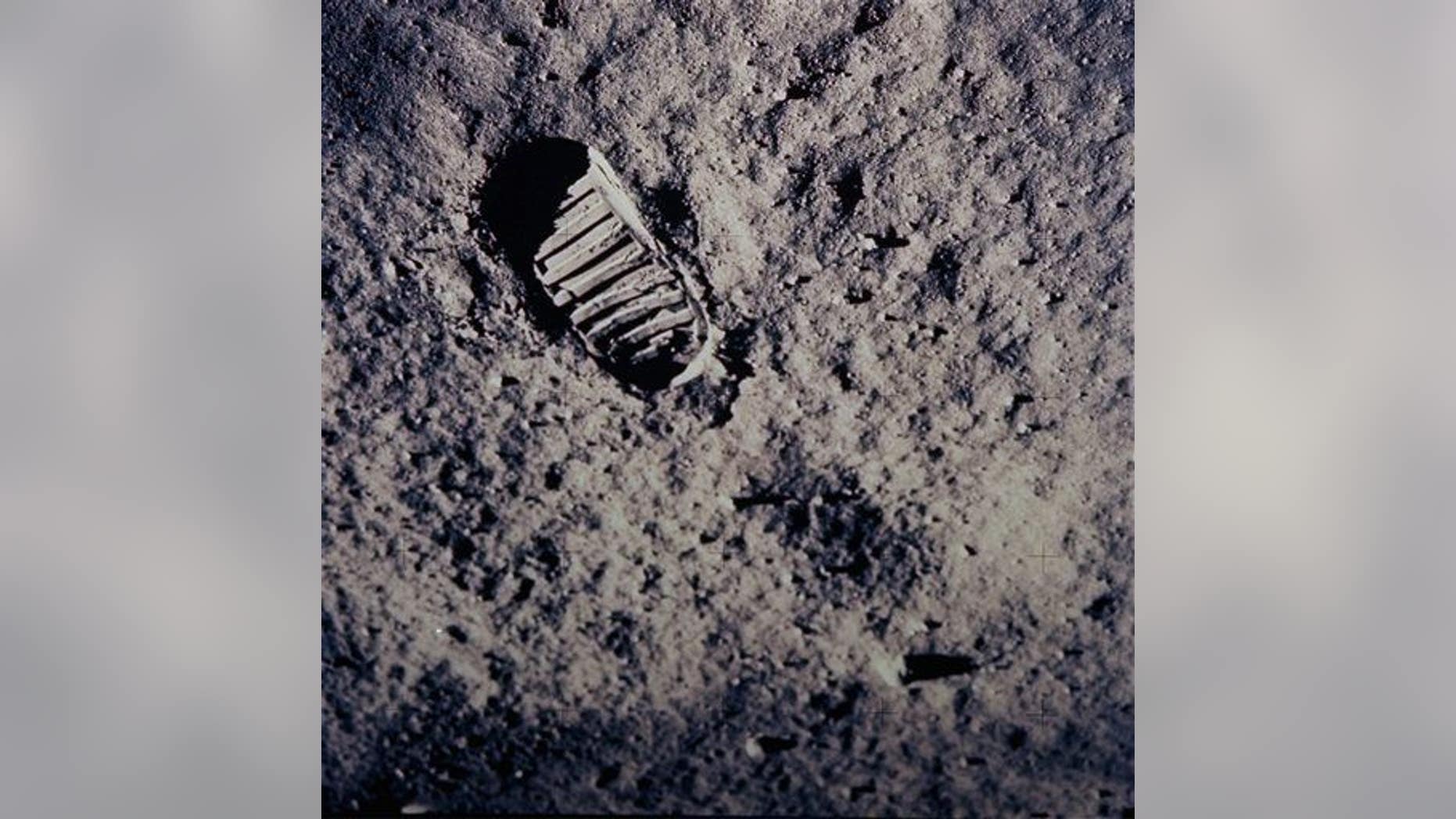 Scientists have finally figured out the reason behind a small but noticeable uptick in the temperature of the moon's subsurface while it was under study by astronauts of the Apollo missions in the 1970s.
The culprit? Blame those very same astronauts. The CBC explains: Astronauts walking on the moon or riding around in rovers disturbed the surface soil and exposed the darker soil beneath.
The darker soil then absorbed more of the sun's heat instead of reflecting it away, and that resulted in the temperatures rising 1.8 degrees to 3.6 degrees Fahrenheit from 1971 to 1977.
The readings came from probes sunk into the moon in 1971 and 1972 by astronauts, and the data was collected through 1977, according to a release at Phys.org.
"You can actually see the astronauts' tracks, where they walked," says Walter Kiefer of the Lunar and Planetary Institute, co-author of the new study in the Journal of Geophysical Research.
"And we can see … where they scuffed dirt up—and what it leaves behind is a darker path." The revelation holds lessons for future space exploration, adds lead author Seiichi Nagihara of Texas Tech University.
"In the process of installing the instruments you may actually end up disturbing the surface thermal environment of the place where you want to make some measurements." One reason the discovery took so long is that the last few years of data were long thought to be missing, but Texas Tech resesarchers found 440 of the missing tapes, then spent years restoring them, reports Science Alert.
(The fourth person to walk on the moon just died.)
This article originally appeared on Newser: Reason Moon Warmed Up? Blame the Astronauts